Must Visit Hindu Mandirs In UK
Approximately more than 150 Hindu temples are available in UK where some temples' photography is not allowed. Some of those mandirs you can visit are as below :
Shree Ganapathy Temple, Wimbledon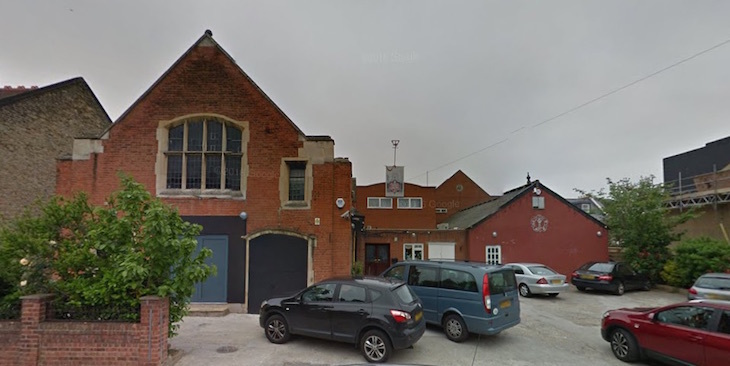 Picture Source: Google Street View
Tucked down a private street in Wimbledon, this mandir has a simple construction. It opened in 1981 out of a structure that was previously a church hall. It was renewed by Hindu rules and turned into completely blessed Hindu mandir in Europe.
Shree Ganapathy Temple, 125-133 Effra Road, Wimbledon
Shree Swaminarayan Temple, Willesden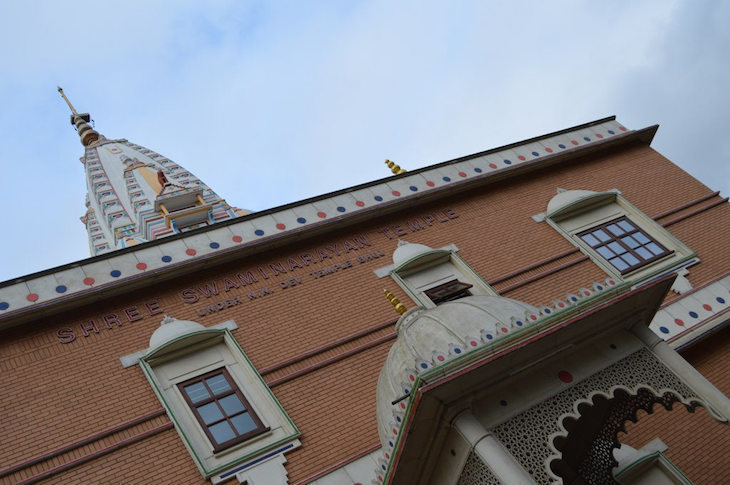 Picture Source: Matt Brown
This Hindu mandir likewise renewed from the church building. In 1975, there was a need of temple for the increasing number of Swaminarayan devotees who had moved from East Africa to the UK since the 1960s. The gathering developed, and the temple assumed control over the working nearby, before obliterating the two existing structures and supplanting them with the present incarnation. It's a three-storey red block building, combination of a British and Hindu design, and opened in 1988.
Shree Swaminarayan Temple Willesden, 220-222 Willesden Lane
Shri Swaminarayan Mandir, Neasden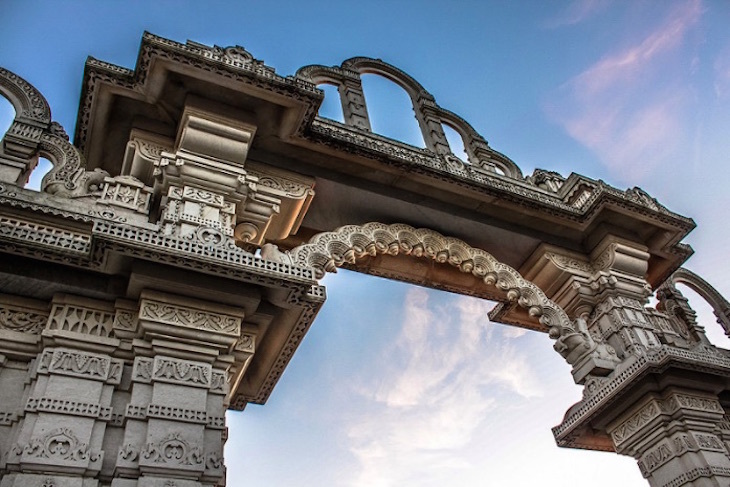 Picture Source: Gerlando
Popularly known as Neasden Temple, this is the one most Londoners know about. It's available to general society most days (timings here) and is allowed to visit. It's important these rules previously you go, as it is a functional place of Hindu devotees.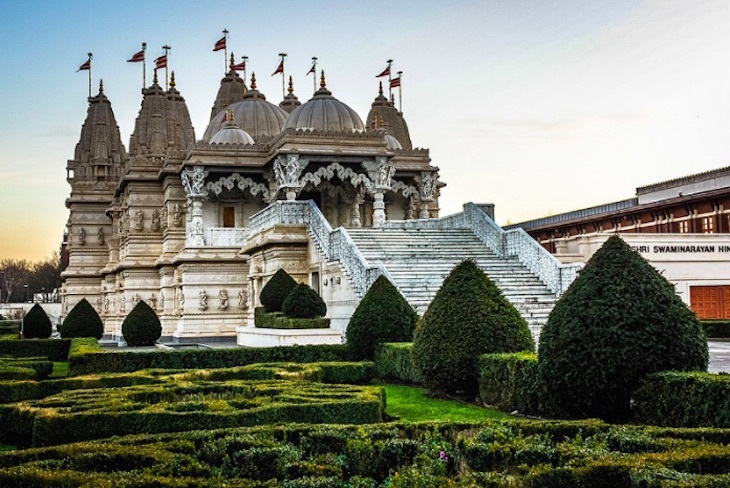 Photograph: Gerlando2
When it was constructed, it was the biggest customary Hindu mandir outside India, however, this record has since been exceeded. It was initiated and opened in 1995.
Shri Swaminarayan Mandir, 105-119 Brentfield Road, Neasden, NW10 8LD
Shri Sanatan Hindu Temple, Wembley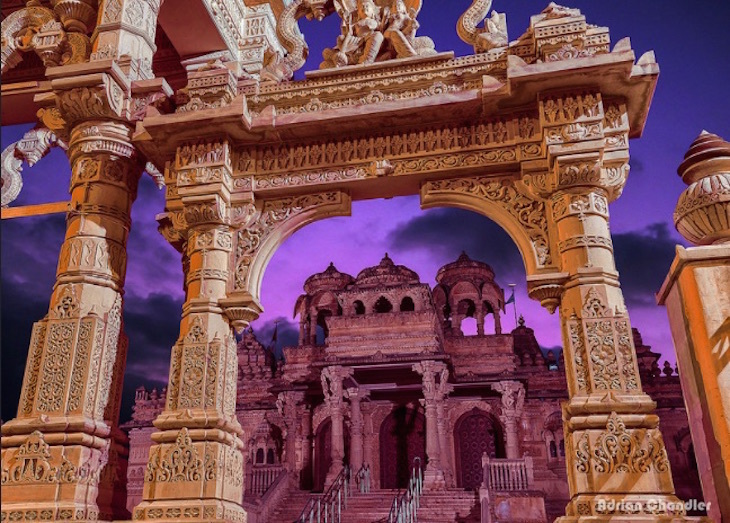 Picture Source: Adrian Chandler
This temple is carved from imported Indian limestone and took a noteworthy 14 years to construct, and opened in 2010.
You can have a free visit to the temple and see within, yet once more, no photography is permitted, and there's a strict clothing standard here.
Sri Sanatan Hindu Temple, Ealing Road, Wembley
Sri Nathji Sanatan Hindu Temple, Leytonstone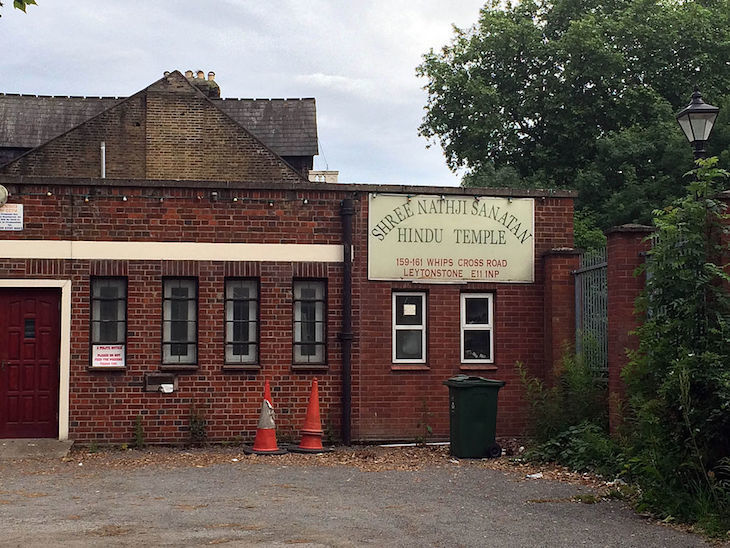 Picture Source: Secretlondon under a Creative Commons permit
This mandir is run by charity from the Shri Sanatan Hindu Mandir in Wembley (above), in spite of the fact that the structures are different in style. Its opening was in 1980 by the charity Shri Vallabh Nidhi UK with the purpose of propelling the Hindu faith.
Nathji Shri Sanatan Hindu Temple, L59-l9l Whipps Cross Road, Leytonstone
ISKCON-Soho Temple (Radha Krishna Temple)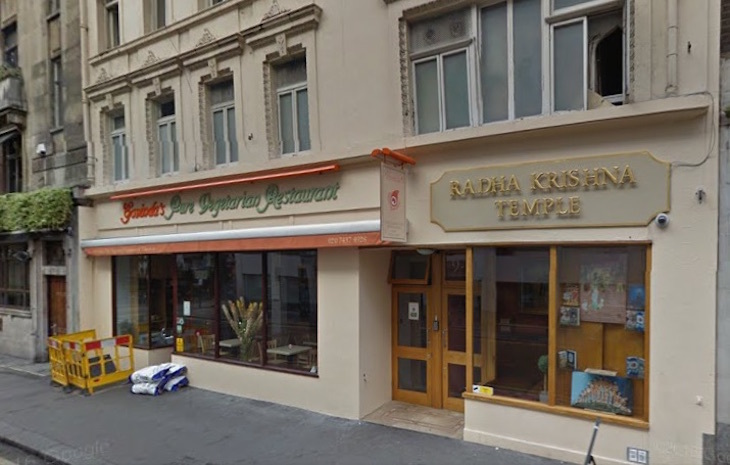 Picture Source: Google Street View
You may have seen (or heard) people from the Hare Krishna community spreading their message in Soho and Oxford Street. They're from the above temple in Soho Street.
People from the International Society for Krishna Consciousness (ISKCON)first came in London in the 1960s, sent by the general public's pioneer from the San Francisco temple to set up a UK base. The main temple was situated in a storehouse in Covent Garden, and it was between this time Beatle George Harrison fascinated by their work, welcoming them to Abbey Road Studios to record and co-marking the rent on the general public's new premises in Bloomsbury. In 1979, the main London temple moved to its present propositions at Soho Square.
This mandir is available to people in general, just like Govinda's veggie lover eatery nearby (see picture) which is regulated by the temple.
Radha Krishna Temple, 10 Soho Street
London Sri Murugan Temple, East Ham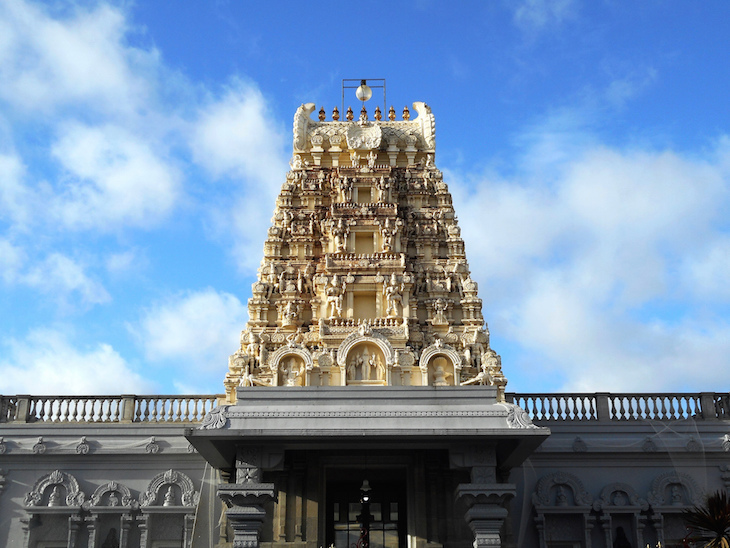 Picture Source: Bob Comics
Committed to the Hindu god Muruga, this temple has an astonishingly fancy carved pinnacle, a significant complexity to the suburban housing which encompasses it.
London Sri Murugan Temple, 78 Church Road, East Ham
Wat Buddhapadipa, Wimbledon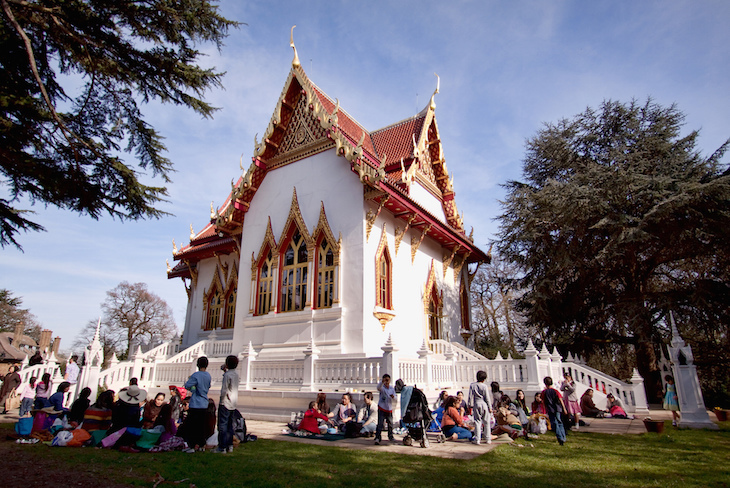 The Uposatha Hall, or principle sanctuary. Photograph: D A Scott
This present one's a Buddhist mandir, arranged in four sections of land of land in Wimbledon, including an elegant lake and bloom plants. It has solid connections with London's Royal Thai Embassy and has facilitated numerous people from Thai eminence throughout the years.
The elegant building presented above is the Uposatha Hall, or main temple, which was opened in 1982.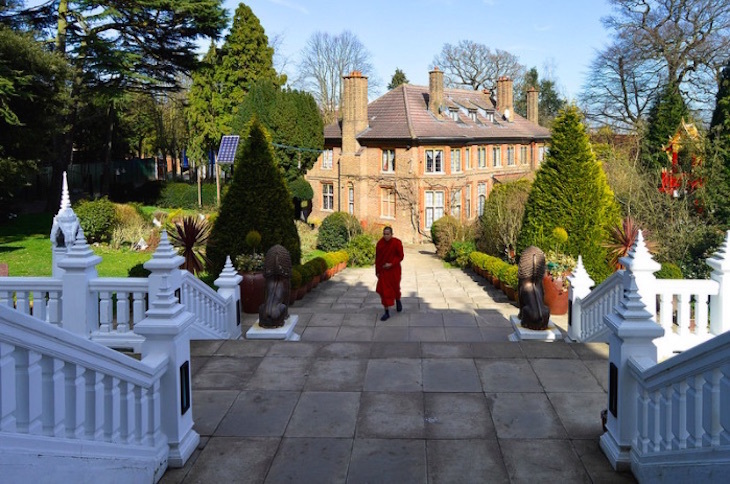 Picture Source: maribogni
The main house and cabin are home to a library — open to people in general for inquiring about purposes — and Shrine Room, home to a brilliant statue of the Buddha, to which offerings are made. The sanctuary and grounds are regularly open to general society amid London Open House Weekend.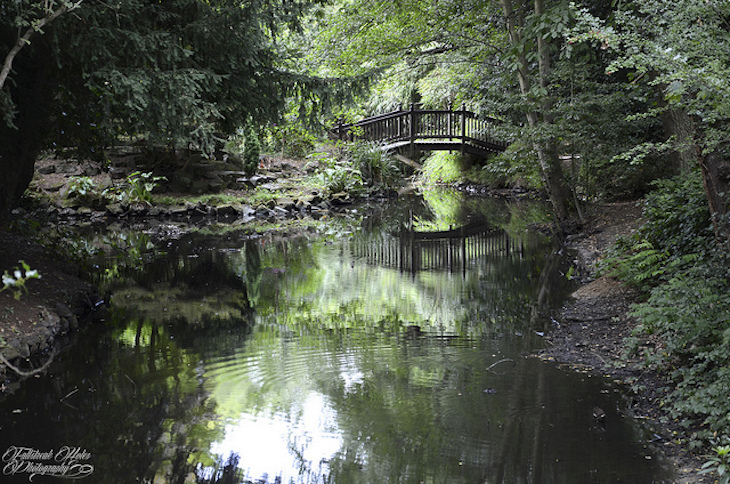 Picture Source: Mike T
Wat Buddhapadipa Temple, 14 Calonne Road, Wimbledon
SKS Swaminarayan Temple East London, Forest Gate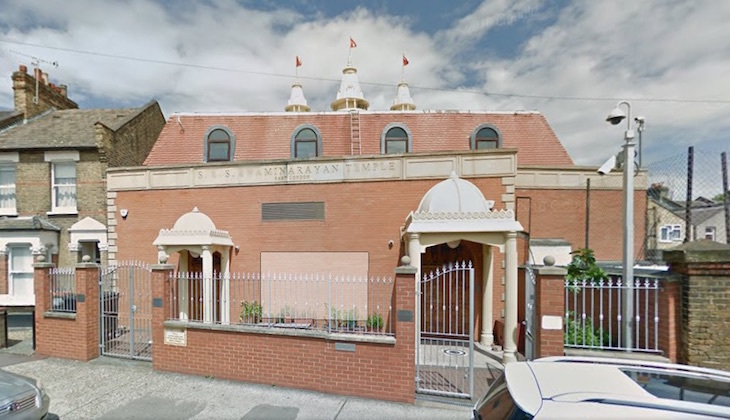 Picture: Google Street View
26 August 1988 saw the official opening of this temple, after numerous times of attempts to locate a reasonable area by nearby Kutchee Hindu devotees. They had been encouraging house-to-house commitments in the neighbourhood 1976, and as they expanded in number, a lasting site was required. The arrive on Shaftesbury Avenue (not that Shaftesbury Avenue) was purchased in 1985, and the reason constructed temple was a consequence of a neighbourhood gathering commitments crusade.
SKS Swaminarayan Temple, 22-24 Shaftesbury Avenue, Forest Gate
Gurdwara Sri Guru Singh Sabha, Southall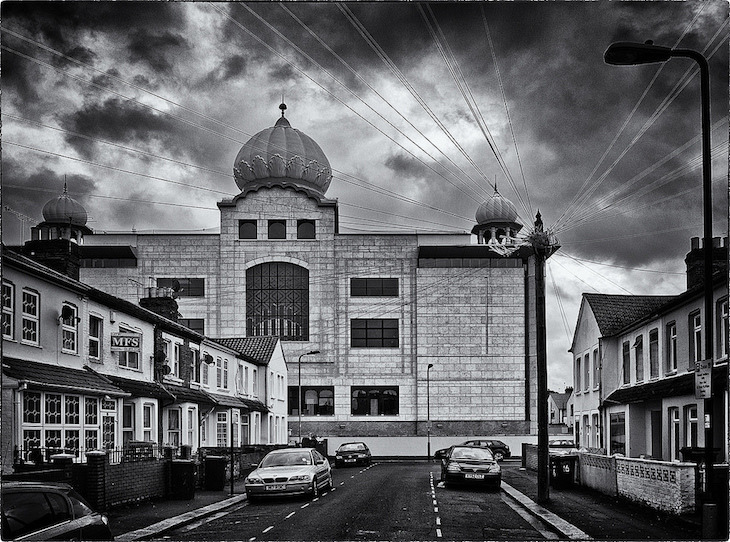 Havelock Road Gurdwara. Picture Source: Nigel Bewley
This is the biggest Gurdwara — the Sikh place of love — outside of India, split crosswise over two regions in Southall. The structure on Havelock Road, before a dairy, was changed into a Gurdwara in 1967, and the second site was opened in 1997.
The Gurdwara additionally runs a Sikh school, Khalsa Primary, which is likewise in Southall.
Gurdwara Sri Guru Singh Sabha, Havelock Road and Park Avenue, Southall