Gandhi Peace Centre inauguration
More than 300 guests attended one of the UK's most popular temple Shri Venkateswara Balaji Temple for the opening of the Gandhi Peace Centre. The Centre is seen as a legacy to the Mahatma's principles of non violence and truth and will act as an educational and cultural resource for the local community.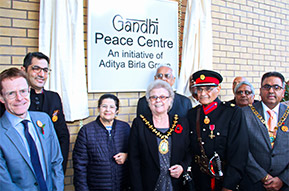 The Centre comprises of interactive learning tools to teach about the Gandhian philosophy utilising modern methods, especially to encourage the younger generation. The project is supported by the Aditya Birla Group, one of only two bodies officially recognised by the Indian Government to foster the legacy of Mahatma Gandhi.
It features a permanent exhibition of Gandhi's life and message – told via interactive exhibits, video clips and rare photographs, yoga and meditation teaching resources and a library. There are facilities for meetings, seminars and practical activities to spread the message of peace and non-violence and foster community relations
The Balaji Temple which is based in the West Midlands is already renowened for its community initiatives by creating faith hills within the temple complex which highlights the importance of the different faiths of the UK within the context of interfaith relations. The Gandhi Peace Centre will further help encourage people of all faiths to engage with other explained the Chairman of the Temple's Trustee Board, Dr S Kanagaratnam.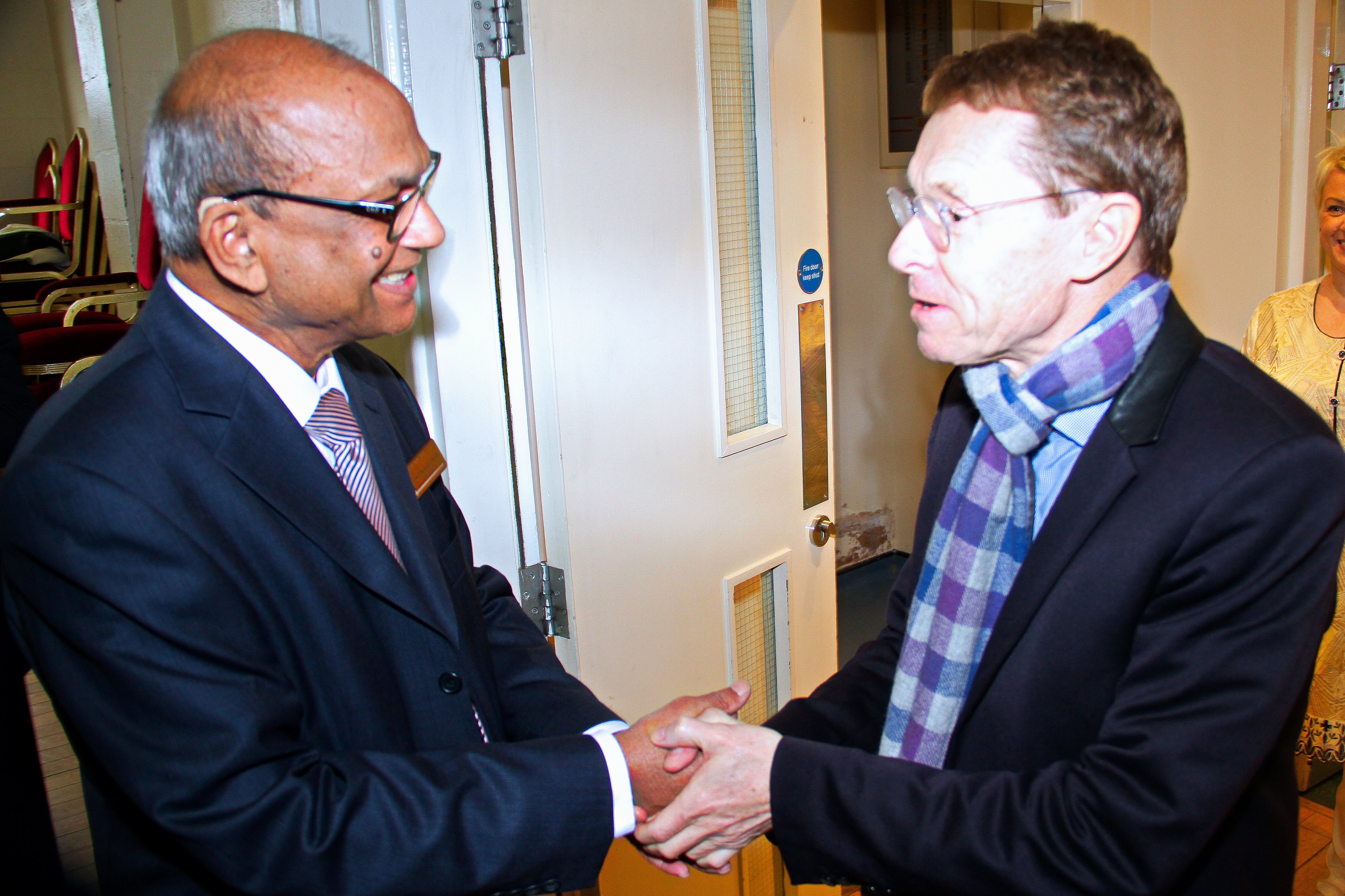 The Mayor of West Midlands, Andy Street also added his support saying: "It is so right that it should be here in the West Midlands – it couldn't have been anywhere else. The Mahatma talked of peace, reconciliation and harmony - exactly the principles by which we are trying to live and build a community that is for every faith."
The Mayor also delivered a personal message from Prime Minister Theresa May, who said Gandhi's legacy had a particular poignancy in the UK, where he had made his second home.
Mrs May wrote: "His values continue to resonate and we are very fortunate to now have an exhibition of his life and lessons at the Gandhi Peace Centre."
Consul General Dr Puri said Gandhi's legacy belonged to the whole world. He said: "It is our collective obligation to ensure future generations learn about his life and teaching.
"I am certain that the Gandhi Peace Centre will enable that light of knowledge to be passed on – for the minds to be ignited and the souls to be illuminated."
Award winning author and Gandhi scholar Lord Parekh talked about Gandhi and Ahimsa as a way of life and Dr Rao said the centre opening was a dream come true for the Temple.
For addiitional stories please click WMCA News