It is the largest gathering of humanity with a cast of 120 million people over six weeks. In any given day, over 30 million people gather in one place. Award winning photographer Bhasker Solanki offers an insight into the biggest show on earth through the lens.
The Kumbh Mela is an awesome sight for the spiritual enthusiasts where between 15th January to 4th March 2019, people come to the northern Indian city of Allahabad, which has been renamed Prayagraj.
The pilgrims come to the mela to batch in the holy river, at the Sangam – the interlinkage of the Ganges, the Yamuna and the mythical Saraswati rivers. The belief is that by cleansing in the river will help in attaining "moksha", setting them free from the cycle of birth and death.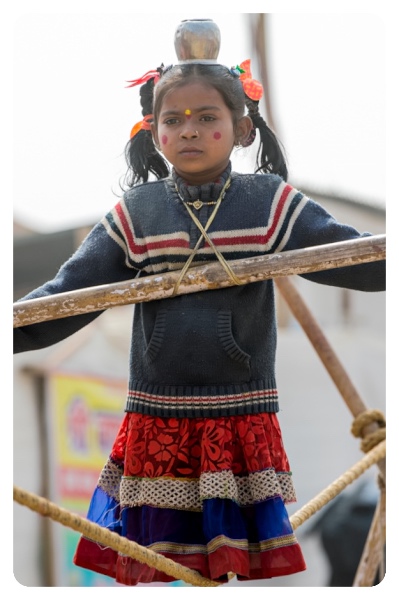 The biggest test for the organisers is 4th February when 30 million people attend the most auspicious bathing day.
This year's festival is an "Ardh Kumbh" - a "half-size" version that falls mid-way between two Kumbhs - but there's nothing diminutive about it. In fact, it's much bigger than the last full Kumbh held in 2013.
So, what does it take to organise 120 million people?
The organisers have plenty of practice as they have been running such mega events for years. To accommodate the pilgrims this year, 122,000 toilets have been provided, 4,200 tents, 1,500+ rickshaws, 524 buses and 300 km of roads. More than 10,000 police officers will guard the event.
Former BBC News cameraman and international awards winner, Bhasker Solanki who has filmed previous Kumbh Melas was there on the 4th February.