Members of voluntary organisations from the diverse faith groups of Luton in Bedfordshire were saddened to hear the loss of Natwar Sinh Solanki, fondly known as Natubhai who passed away recently, living his own legacy of community relations, writes David Jonathan of Director of Grassroots and Luton Council of Faiths.
The great Indian poet and philosopher Rabindranath Tagore said that
"When you were born, you cried and the world rejoiced. Live your life in such a way that when you die the world cries and you rejoice."
Such was the life of the late Shri Natubhai. Hundreds of people from different faith communities gathered to express their solidarity to the family. Amongst the well-wishers included public officials from the council and police who all respected the men who was so passionate about positive community relations and peace between and within communities.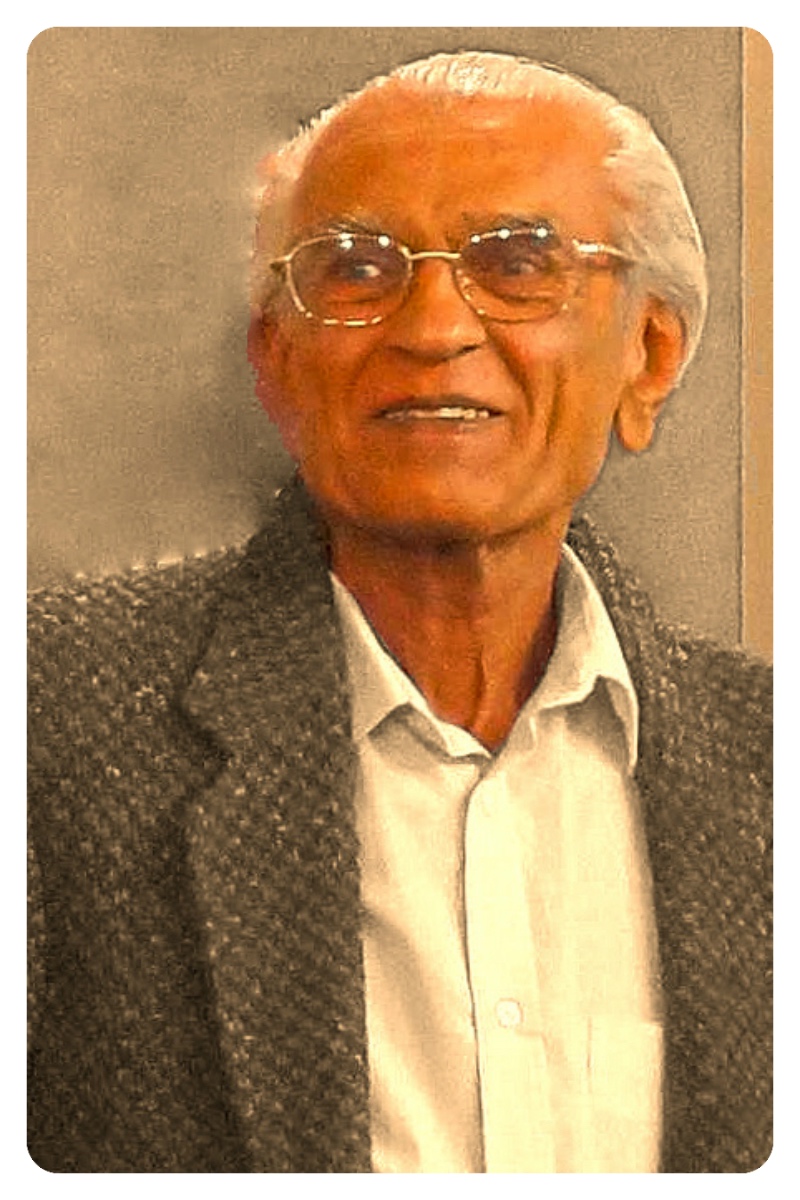 Natubhai arrived in the UK from Uganda on 5th Nov 1964 - the bonfire night as he fondly remembered. Trained as an agricultural engineer at Chelsea College, he worked in the field for a short while and finally went for his passion of cars and joined Vauxhall motors.
He had served as The Vice-Chair of Luton Council of Faiths (LCoF) since 2005, but he had been an active member of Luton Council of Faiths (LCoF) since it had begun in 2001. So, for 17 years, without fail, Natubhai had represented the Hindu community and Luton Council of Faiths (LCoF) at numerous local an national events including representation at The National Inter Faith Network of the UK & The East of England's Faith Council. Therefore, right across the town, the County and the East of England Region, Natubhai was very well respected and was often referred to as a thorough gentleman.
He had served as one of the Trustees at the Shree Sanatan Sewa Samaj Hindu Mandir, Lewsey Farm, Luton. Natubhai always took pride in his British citizenship, but of Indian heritage, he'd always insist.
He spoke relentlessly against the portrayal of all immigrants, as asylum seekers & refugees. Instead, he always highlighted the contributions that immigrants have made to this country.
One of his statements he once made at the Luton Town Hall remains unforgettable. He had said
"What we want is not political correctness but political fairness".
Age was never a barrier for Natubhai. He played and participated in the Inter Faith Cricket Matches. For more than 15 years, he supported the Annual Mandip Mudhar Memorial Football Tournament. This charity tournament was held every year in the memory of a local young Sikh boy who had died in a road accident. He was so full of life!
It was really great that in March 2018, for his services to the community, Natubhai was honoured with the High Sheriff Award, given by Shri Vinod Tailor, who was then the High Sheriff of Bedfordshire.
Natubhai often said, "We have somehow become ritual beings, but we are all called to be the spiritual beings." So as a deeply spiritual being, Natubhai saw no fences, no walls of religion, culture or ethnicity; he openly and so willingly, contributed his best, to create a world where every faith, every culture is respected.
The last text message he sent to Mohammad Ryad Khodabocus, who works as Community Relations Development Officer for Luton Council of Faiths (LCoF) read, "A very Happy New year and peace to all Human beings"!
May the life and deeds of Natubhai remain an inspiration for us all to contribute the best we have, for the good of all, in this beautiful world.
Om Shanthi Shanthi Shanthi.