One Voice Celebration Concert
Around 2000 children gathered at Manchester Bridgewater Hall to celebrate peace and send out the message of love and hope. This is against the backdrop of the recent terrorists' attacks in Sri Lanka and New Zealand.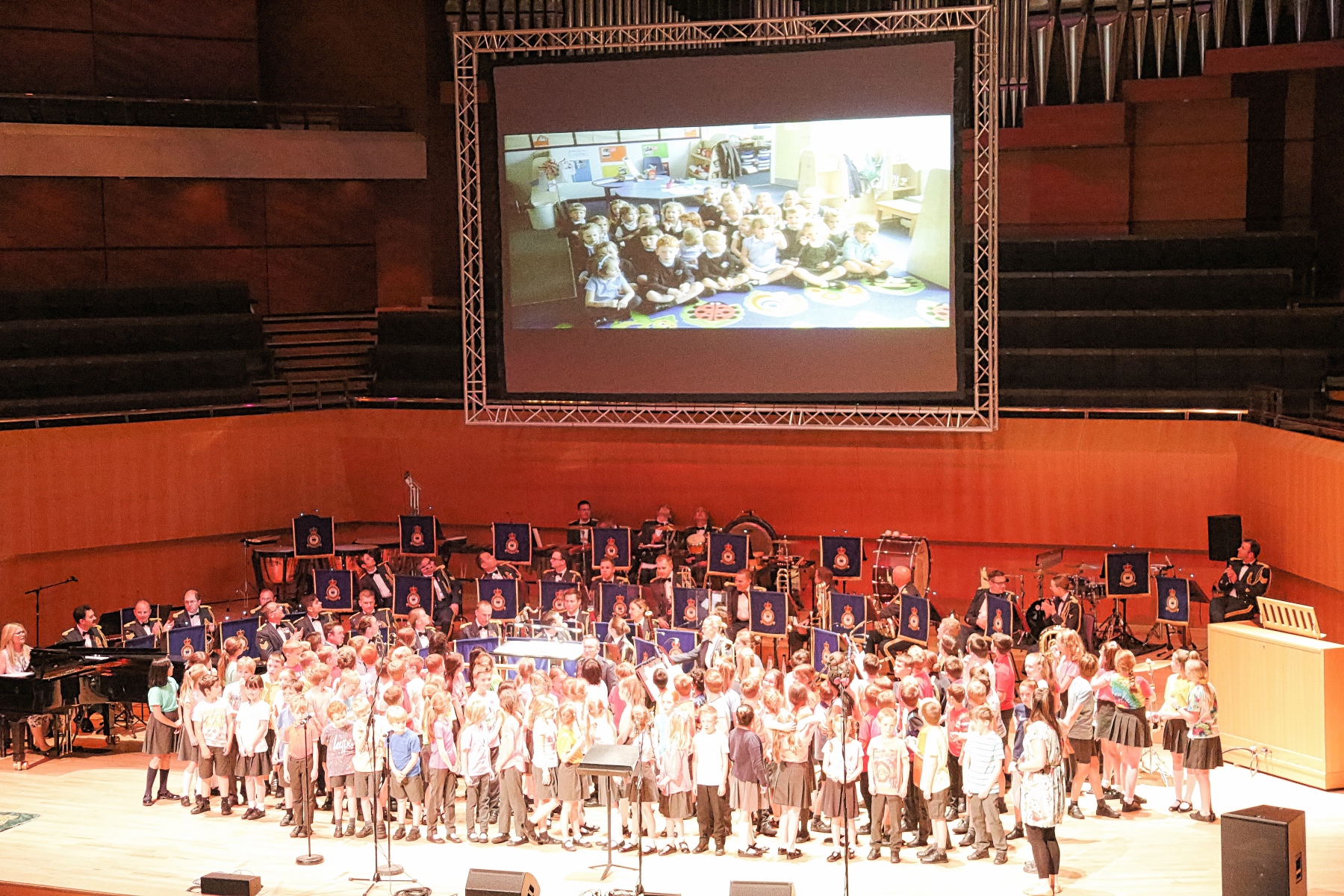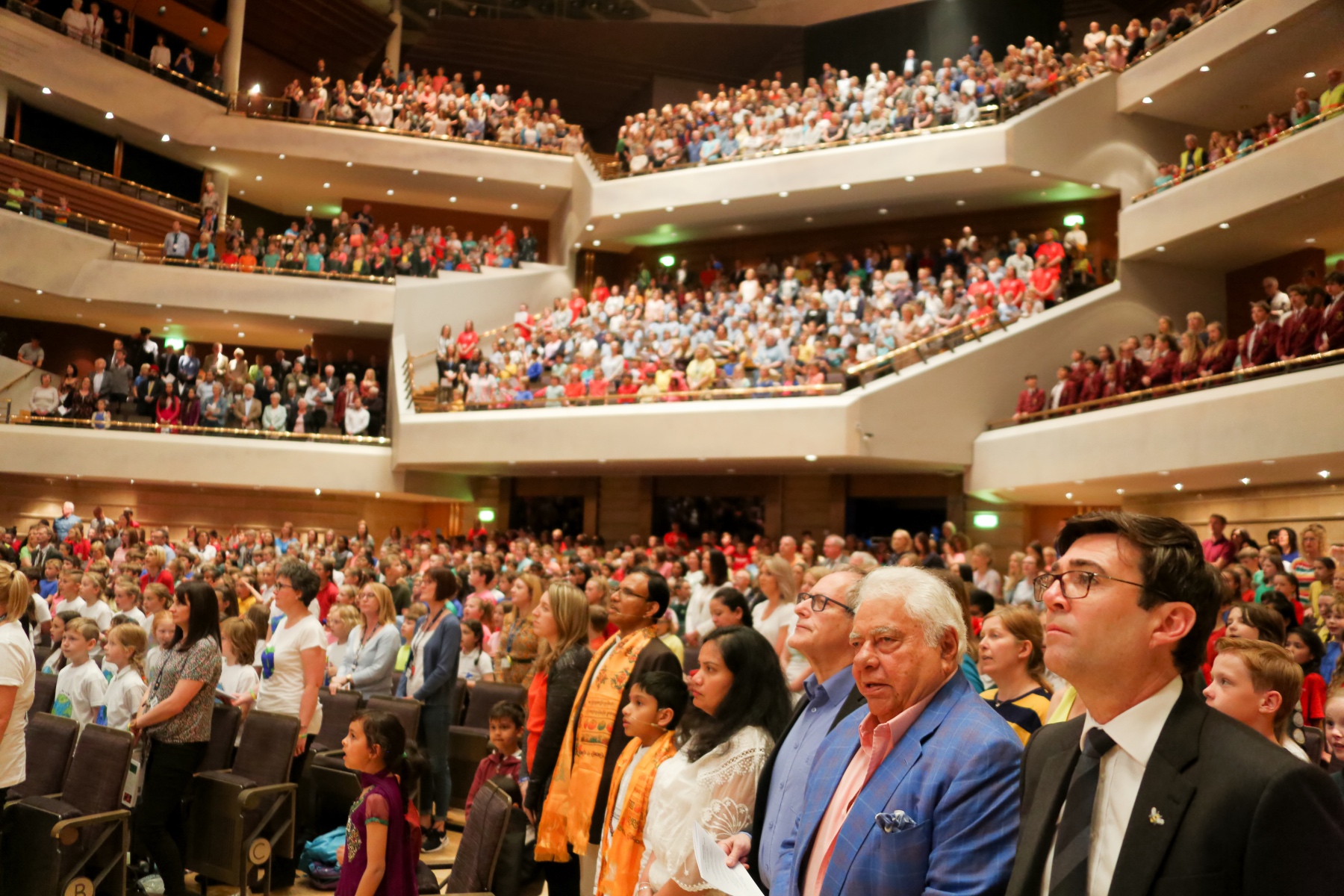 The event was full to capacity attracting ten schools and a host of artists and high-profile public figures. The Mayor of Greater Manchester Andy Burnham welcomed the event. He has been supporting the work since 2017 when he was invited to the first celebratory concert at the same venue. At that time there was a celebratory presence from Olympic Gold Medallist Rebecca Adlington.
At this year's concert with the cricket World Cup in sight, former Indian cricket Farokh Engineer made an appearance. He now resides in the UK and has been a strong advocate of the value of sports bringing children together.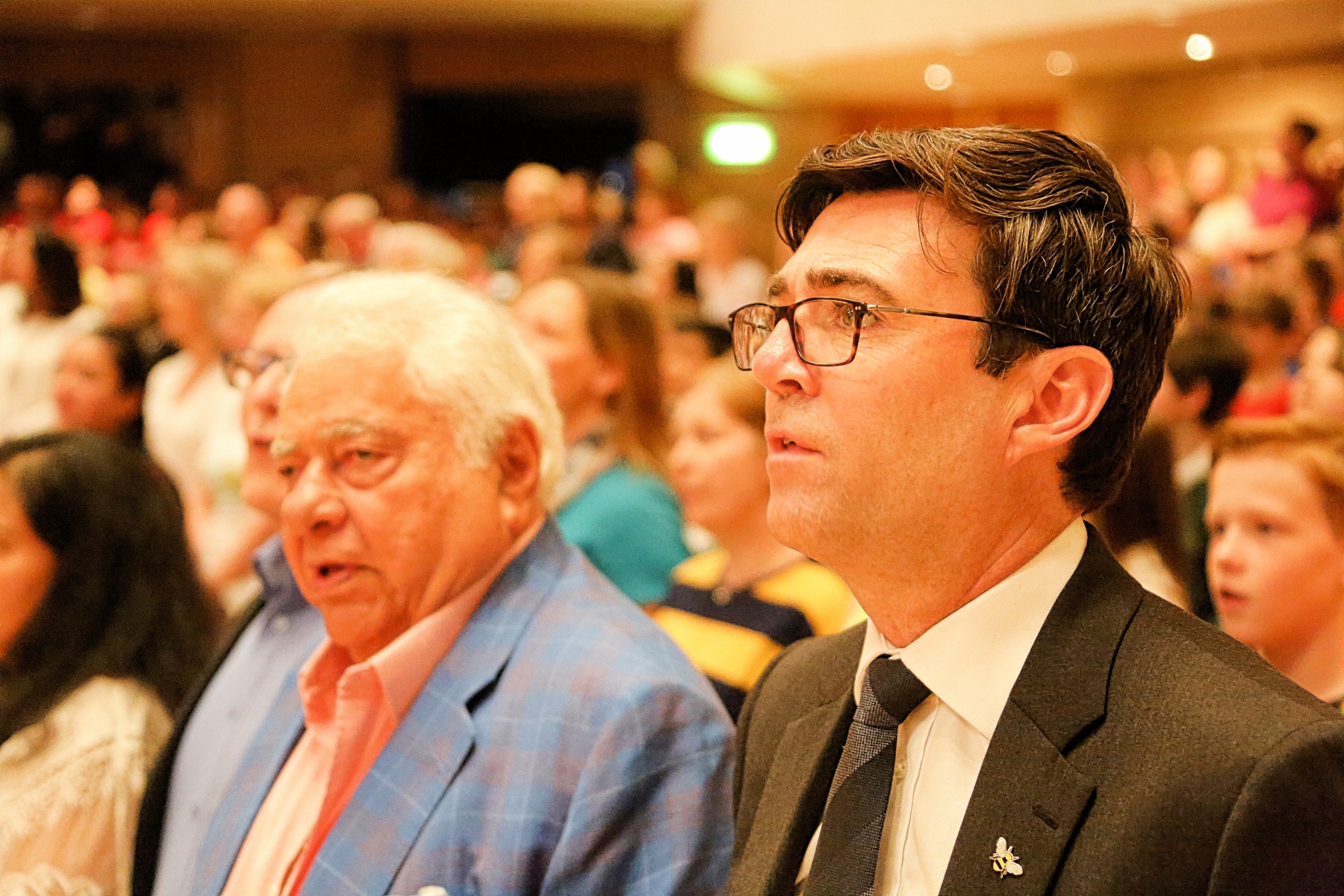 One Voice founder and organiser of the concert Flt. Lt. Harriet Tadikonda of the RAF has been campaigning tirelessly to help bring about peace and tolerance between and within communities. She points out:
"The One Voice Celebration is the voice of the next generation. A symbol of the way in which things could be. It is the children showing the adults their dream of a better future. Singing songs of peace and tolerance that have been etched into their hearts will light a candle of hope around the world for a better future,"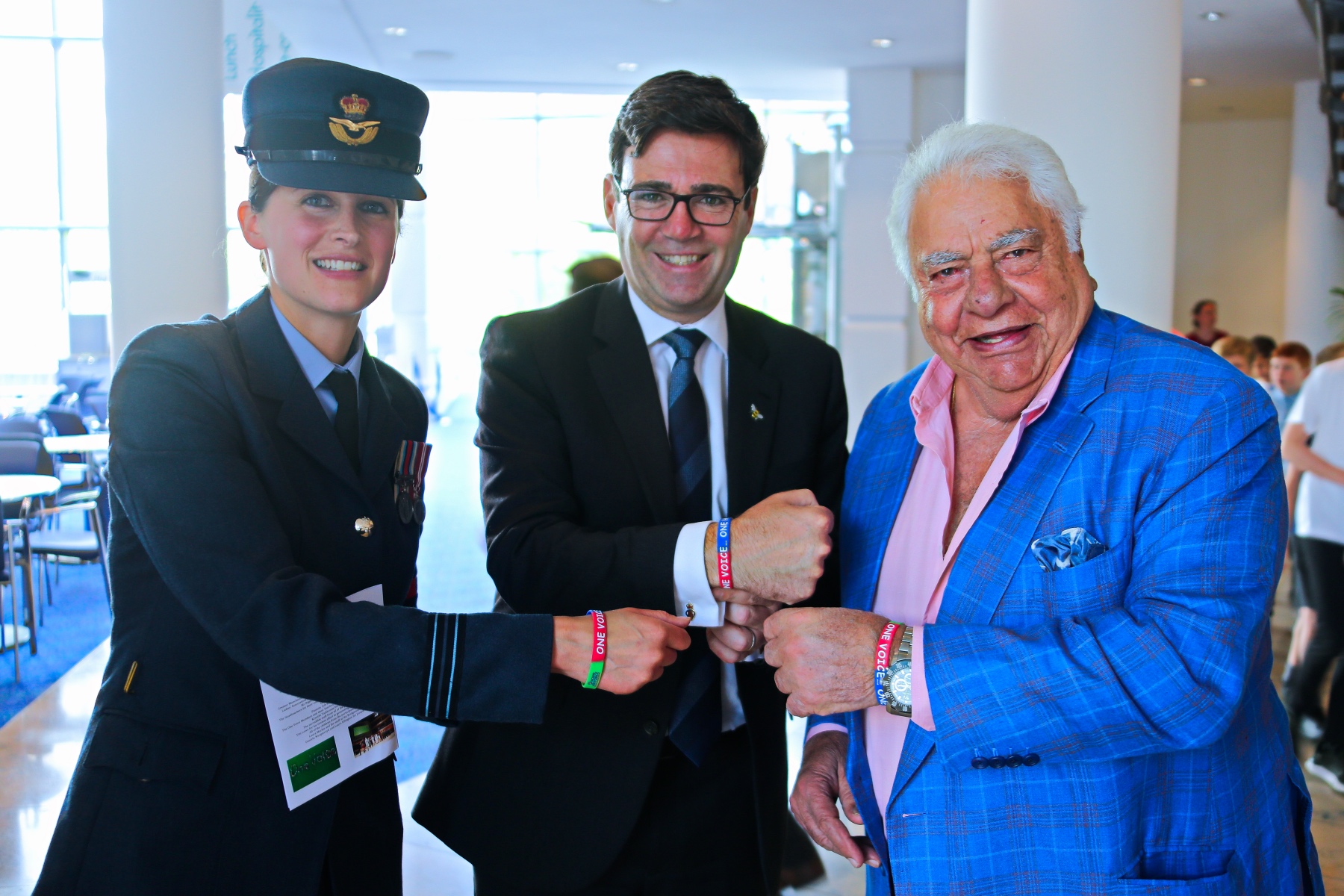 Ten schools from the Greater Manchester region participated in the event, each performing their version of bringing people together. It was a very noisy and very happy sight – Kids bring joy and tolerance to an otherwise insecure world.
The One Voice project itself has been supported by Harriet Tadikonda's employers, the RAF as well as the Royal Navy and the British Army.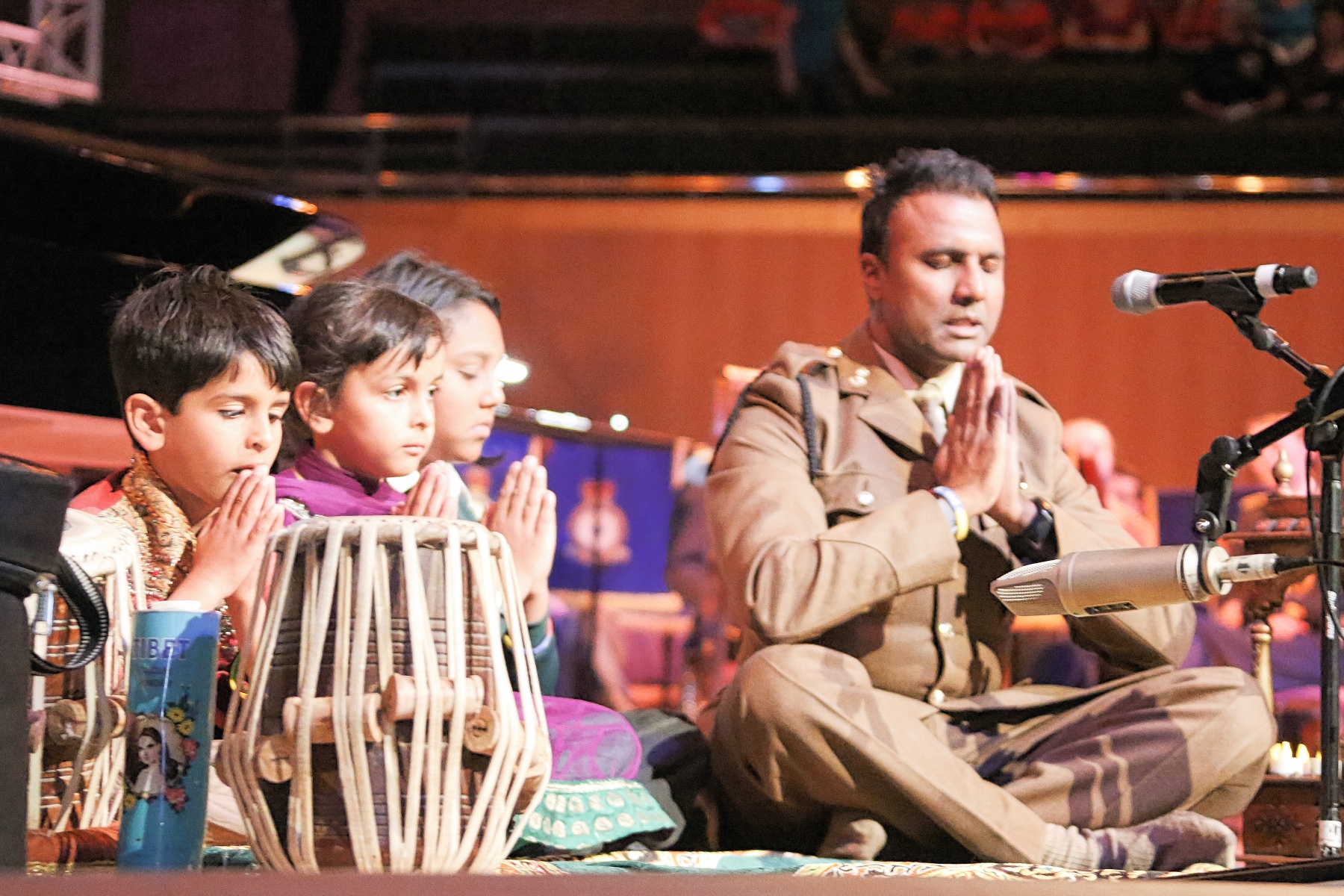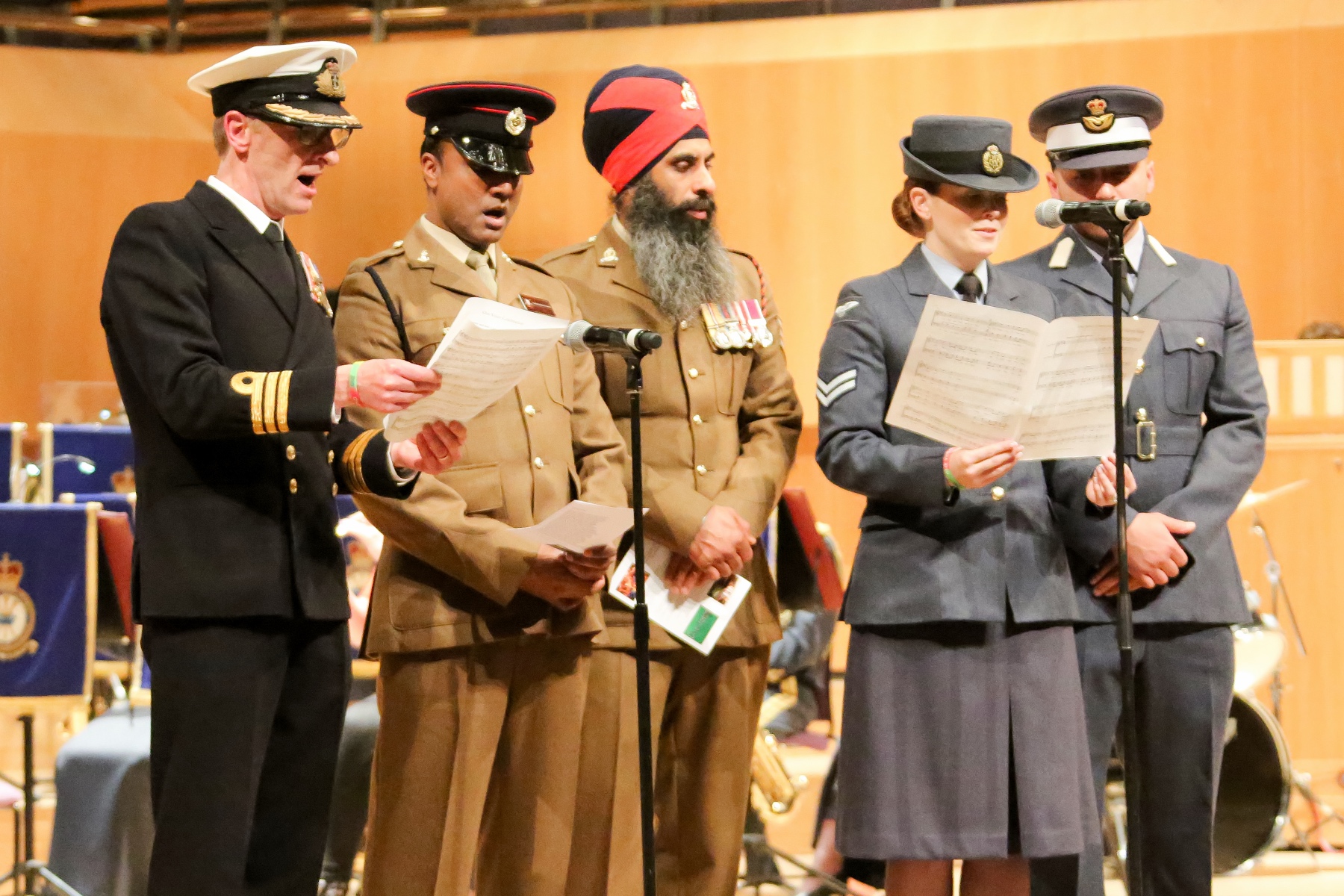 Performers included the Band of the RAF College Cranwell, Greater Manchester Police Male Voice Choir, Wg Cdr Jen Mills Ladies' Barbershop Association, Sam Adebanjo and members of The Gospel Touch Choir, The Khans, Tom Lowe, Jennifer Lowe.
"It is the children of Manchester and now around the world standing beside the children of Sri Lanka saying that love will conquer fear and hate. 'We will not let the thorns of fear and hate divide', says Flt. Lt Tadikonda.
"It is it not a story of religion but a glimpse of true humanity".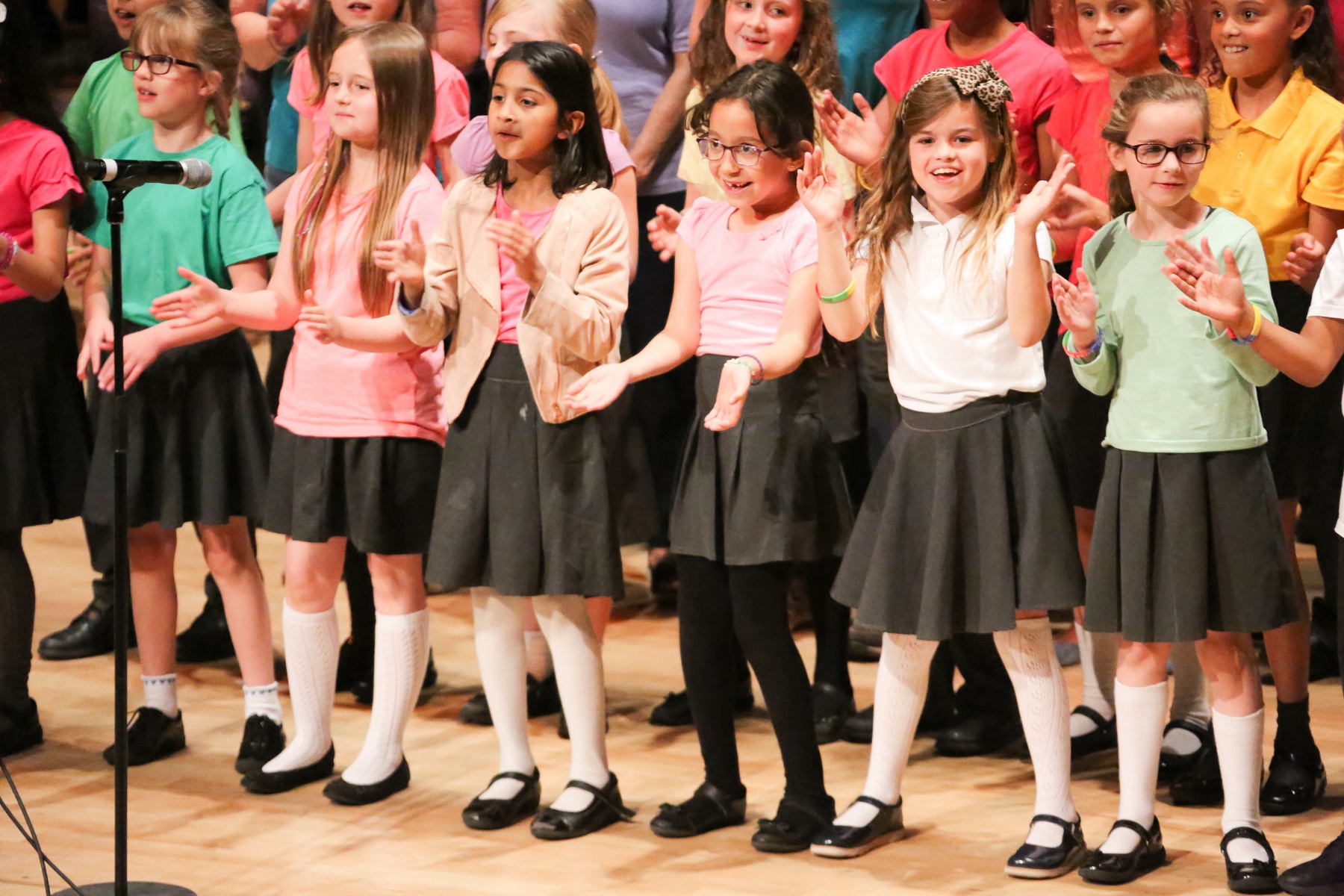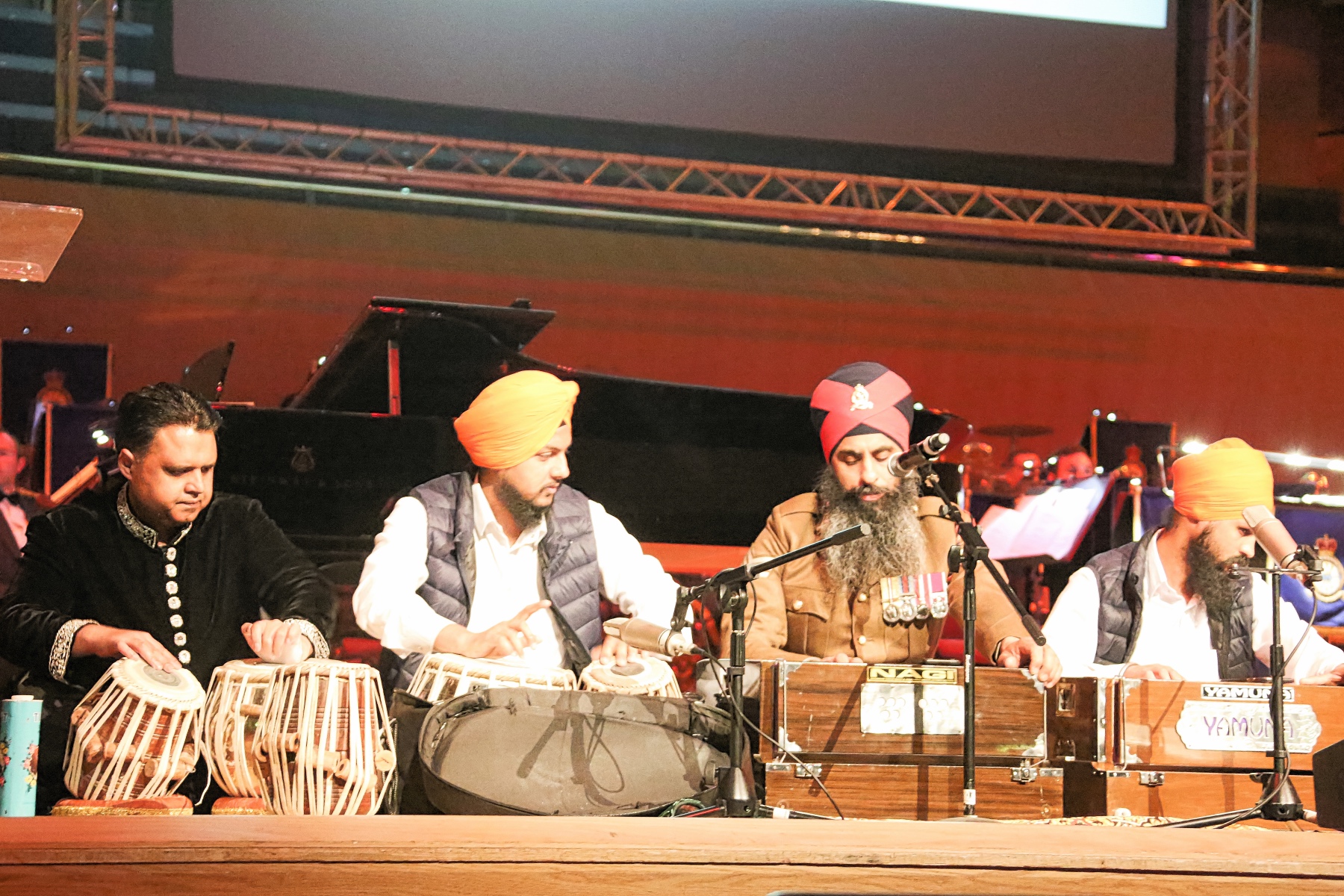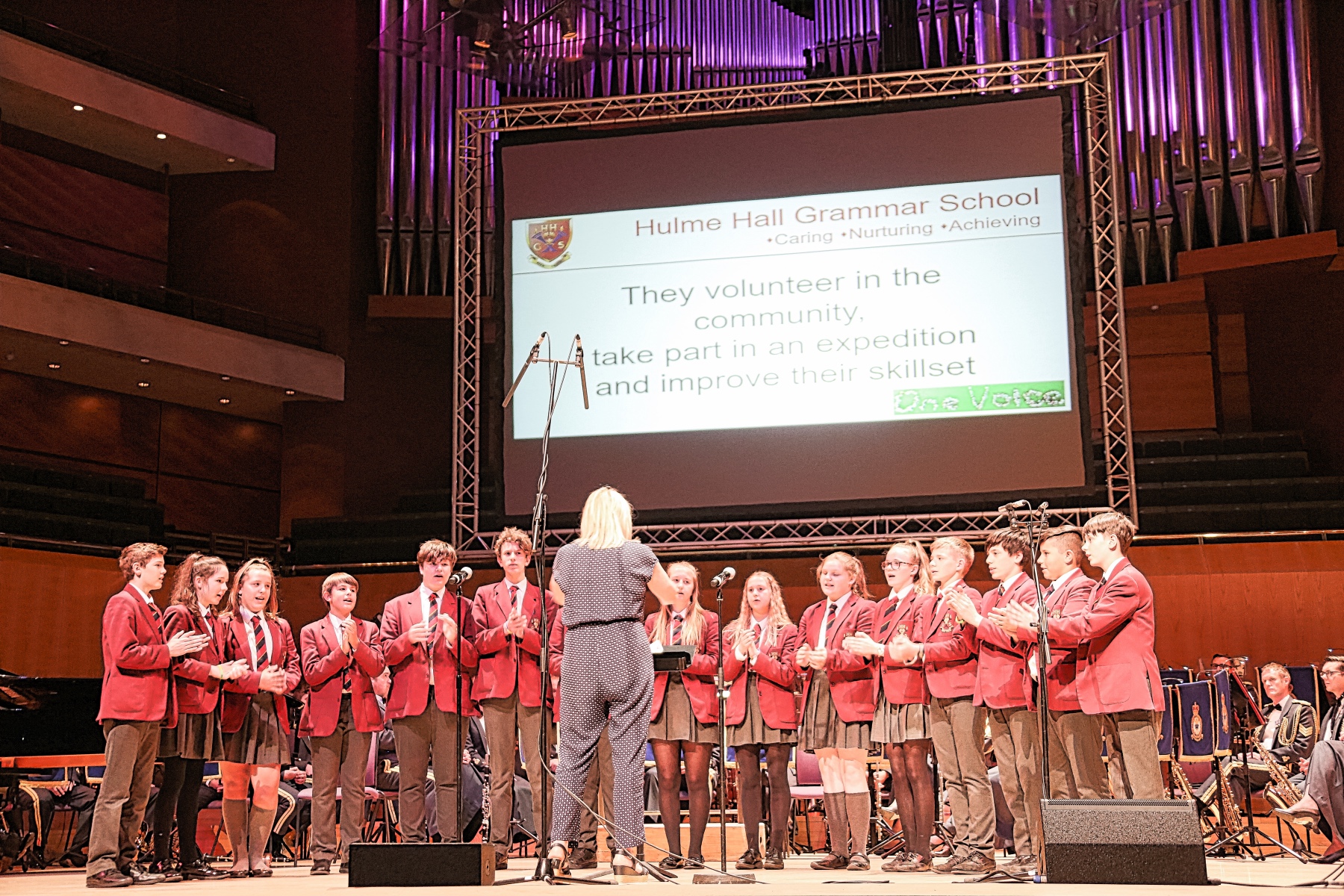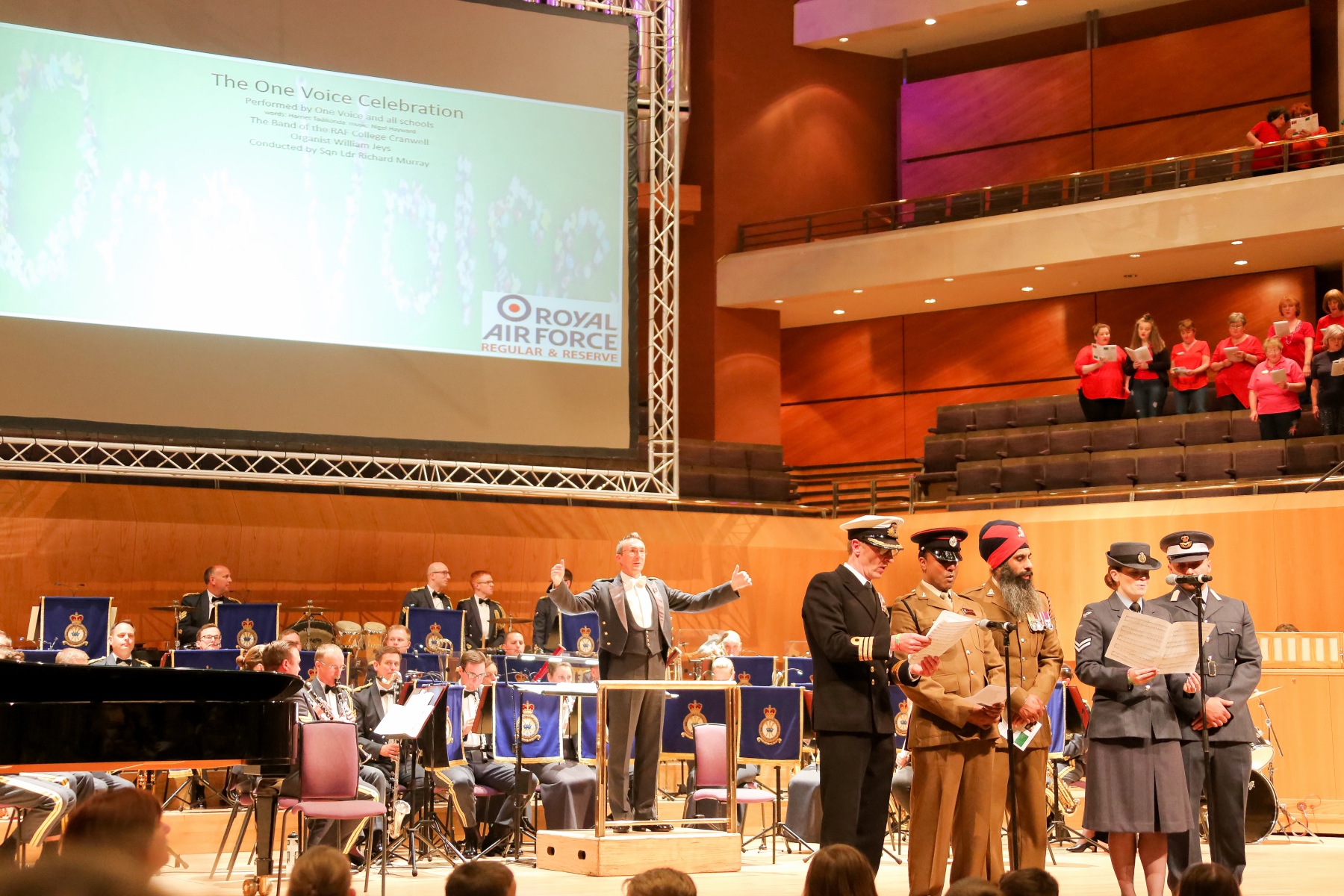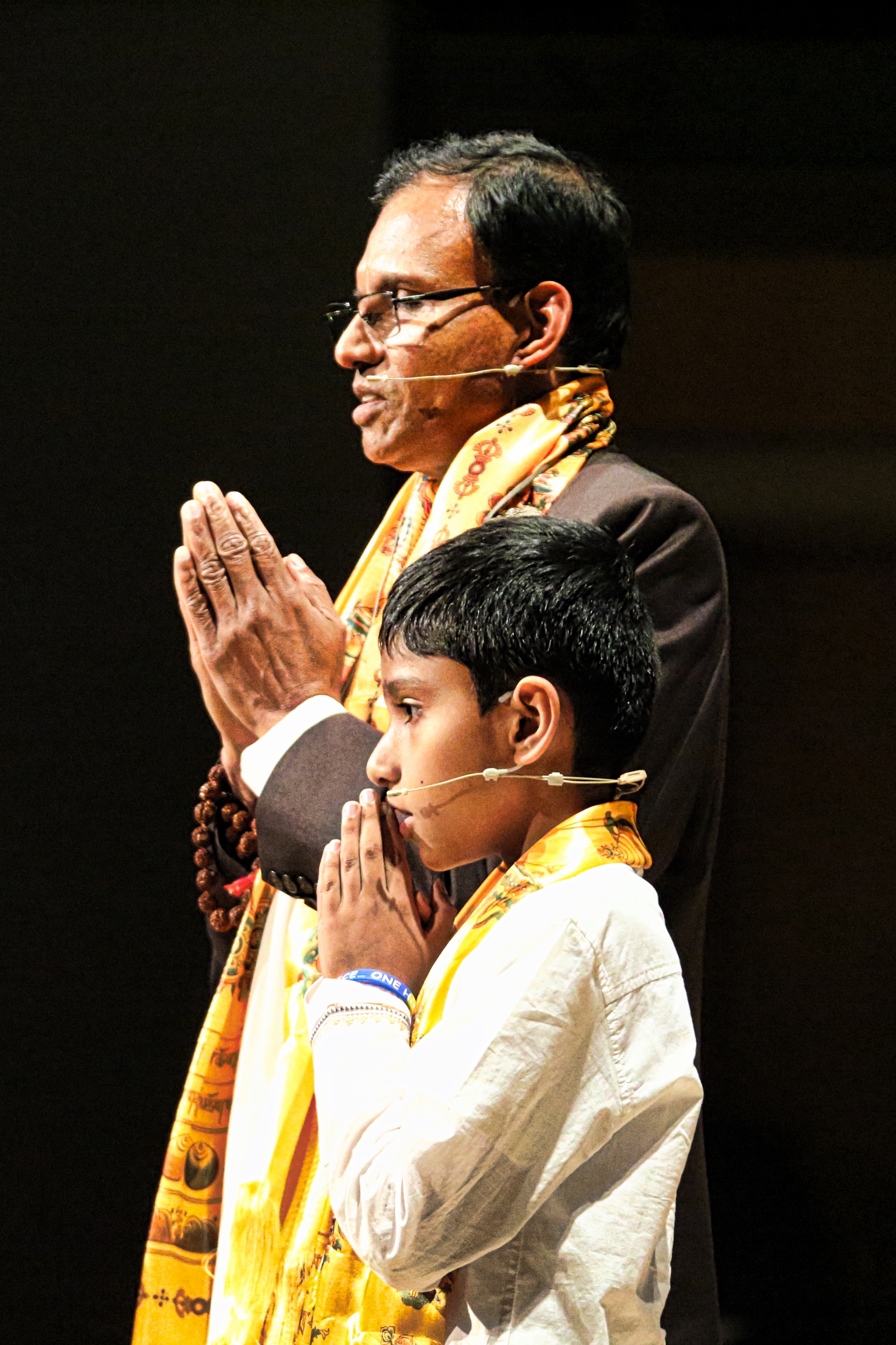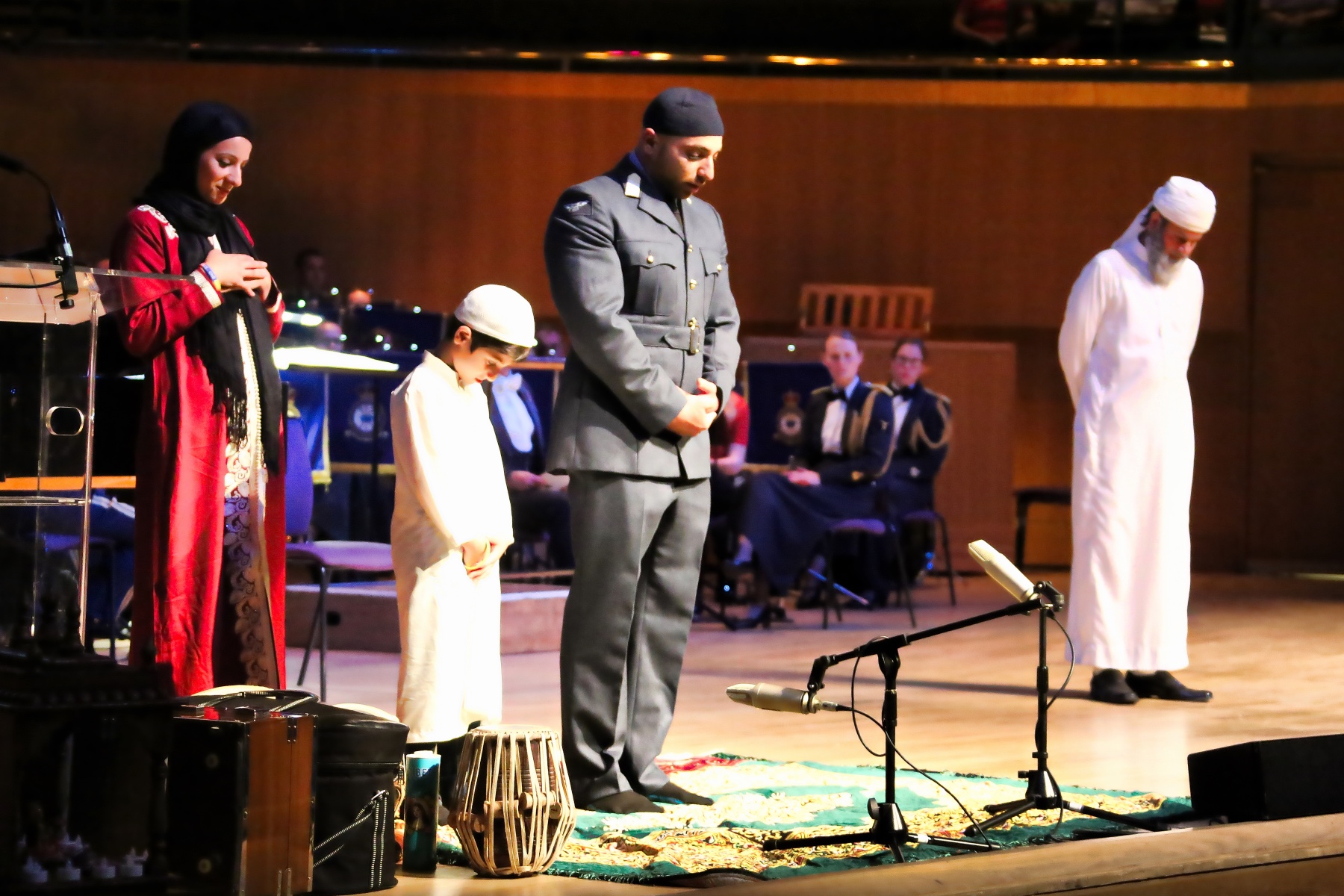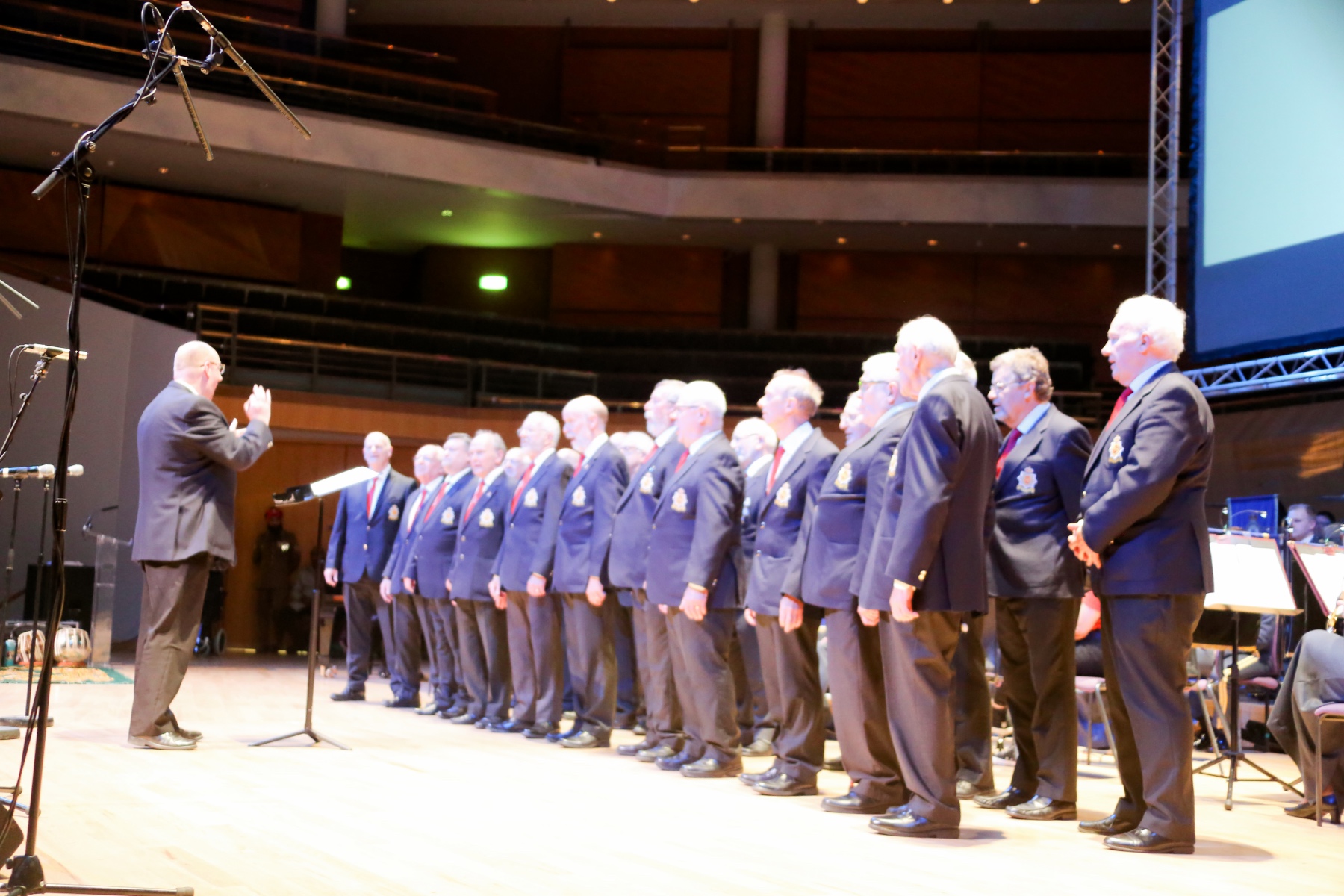 Featured schools:
Beaver Road Primary School
Brookside Primary School
Cale Green Primary School
Greave Primary School
Mellor Primary School
Moss Hey Primary School
Pownall Green Primary School
Rose Hill Primary School
St George's Church of England Primary School
Hulme Hall Grammar School