Community Concert Fundraiser
A prominent women's organisation 'Pukar Group' in Leicester managed to raise over a thousand pounds by organising a community concert.
The Madhur Geet event held at Leicester's famous Belgrave Neighbourhood Centre attracted more than 200 people.
The Pukaar Group is a group of Asian ladies with learning and physical disabilities who come together for various activities including art and crafts and wellbeing sessions every week at the Belgrave Neighbourhood Centre.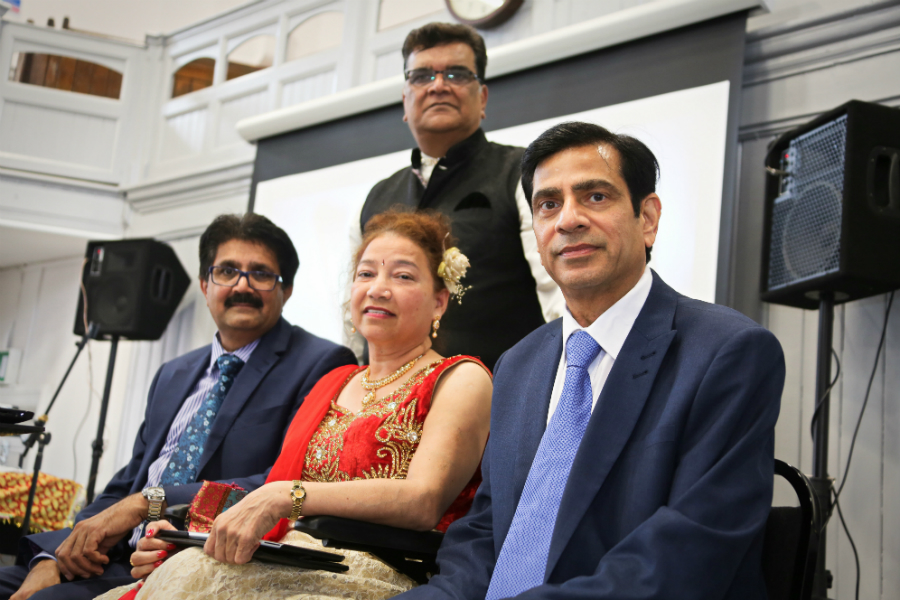 One of their well-known members Madhu Chauhan has been planning to organise the event with her fellow singers Navin Ruparelin, Dinesh Sharma and Dilip Gajjar for over a year. Her work attracted support from the Golden Tours Foundation which supports community projects to empower people and ideas.
The money was raised for the Narayan Seva Sansthan which is an international charity founded in India to help the poorest of the poor who suffer from polio and other birth disabilities to access medical assistance.
The Pukaar Group is becoming well known for their empowering ethos and being proactive in helping disabled people and keeping the disability agenda on the public agenda.