Crafting a Career of Dreams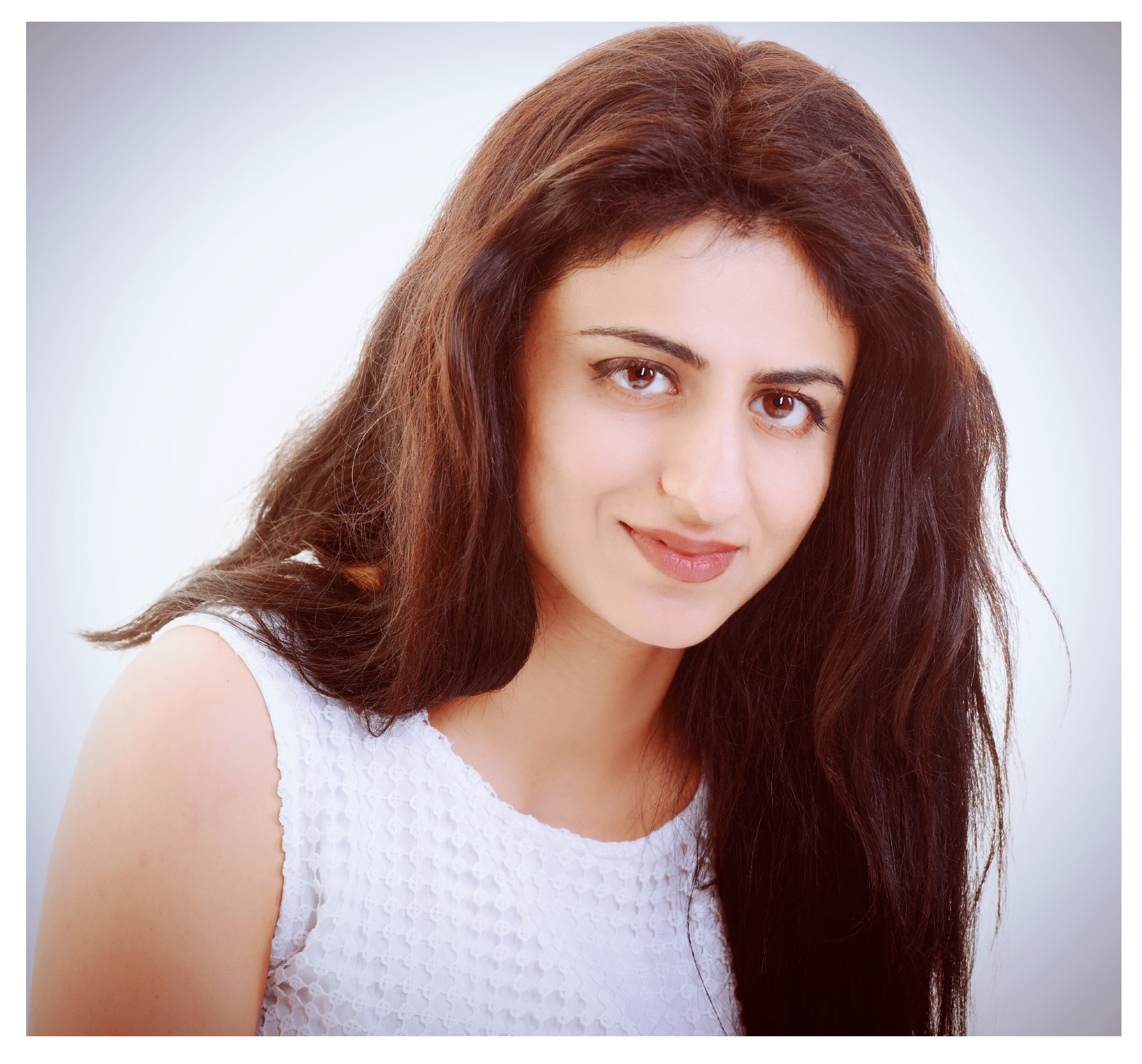 Sometimes all the success in the world does not bring contentment. As Sona Madan profiles, there is a stage in your life, one has to jump down the career ladder to step up for that special dream.
My nephew who resides in New Delhi is highly intelligent and fiercely ambitious. He had recently achieved one of his key goals in life by qualifying as a lawyer. Hearing about my sudden resignation, he rang me and enquired 'Massi, I really cannot understand why you quit the job that kids like us only dream of doing one day, especially when you were within touching distance of being promoted to CFO for one of the biggest professional services firm in the world?'
It was a pertinent question, but my reply was justifiable stating that "because I can do better".
I am a Chartered Accountant and up to a few years ago, my life was pretty successful, comfortable, somewhat restless and a tad boring. I had always been very good at Maths, thanks to my dad's genes, I guess. Like every Indian kid who is fairly bright, I had the grand choice of becoming a doctor, an engineer or an accountant. The idea of becoming a doctor made my stomach churn, especially after a quick tour of the anatomy room at a medical college orientation. I didn't fully understand what engineers did, and so accountancy it was!
I went on to qualify as an ACA (Associate Chartered Accountant) and then took the role of a Financial Management Associate at a top multinational firm, which for someone unfamiliar with the financial world is a fairly junior role relating to making sure that companies bill and collect money on time - sounds dull right!
One other character that has I've inherited is 'determination.' When I decide to do something, I make sure that it is attained. Thus, I went on to make my job a success and luckily for me, my bosses noticed my efforts and outputs and I was allowed to quickly rise up the career ladder.
So, after the brains and determination follows my obsession with being a die-hard perfectionist. Everything I do is done to a level that can't easily be matched. Even if it is as dry as creating the weekly sales report.
I was fortunate enough to be working in an environment that kept me constantly challenged. I love challenges and I don't allow myself to fail. Being a BME female further made me stood out in the white, middle-aged male-dominated company boardrooms. The continuous cycle of achieving results and getting acknowledged for my hard work and success kept me going for nineteen years until one day I realized something I wish I had grasped sooner.
I thrived on working very hard and being successful. I loved the acknowledgement and appreciation bestowed on me by my colleagues. So much so that I would bend over backwards to deliver even more unmatched outputs just so I could earn even more success and acknowledgements.
But, behind this façade, I realized that I did not really enjoy the actual job that I was doing. I did not relish being a finance professional even though I was really good at it. What I did appreciate was that I was good at something. Does that make sense?
My boss, the CFO of the firm, said to me that "Sona I can put you into any role and I know you will make it a success". My Operations Director, another senior executive and a close friend said to me once that "Sona, one day I look forward to working for you."
My friends say to me that I am special. Now I have no idea if I truly deserved such generous comments. But it did make me wonder that if I could work exceptionally hard and make a success of a career which I did not enjoy - then imagine what I could achieve if I put all my efforts into something, I was passionate about.
With the support of my husband, I finally took the jump and resigned from my lucrative job. I am ever so grateful to him for having faith in me. It did come as a shock to a lot of my friends and colleagues. But for me, it was the right thing.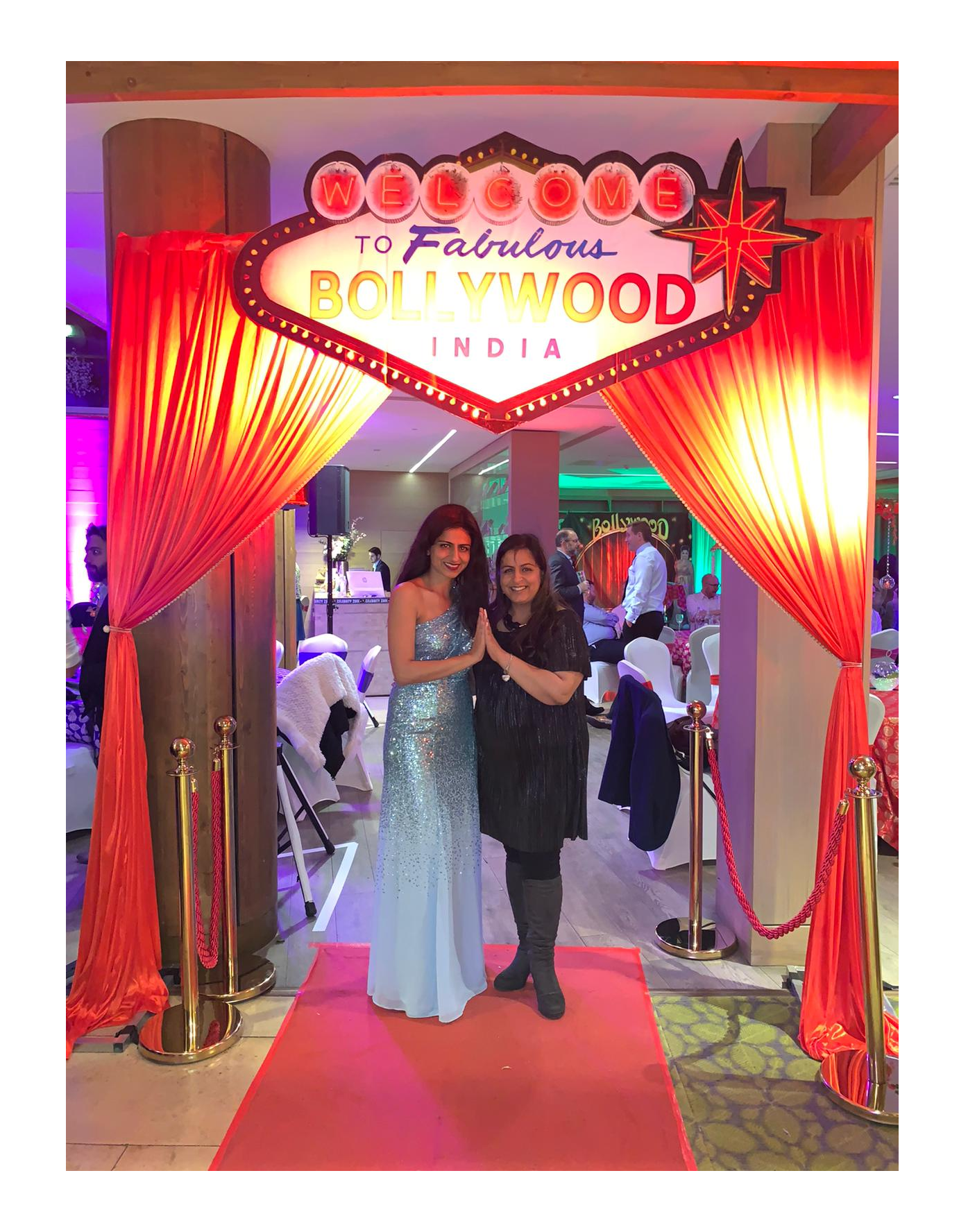 I took on the challenge of setting up a company 'Gold Rain Exclusive Events.' 'Gold' is the literal translation of my name and the 'Rain' stems from the character of my amazing sister and business partner Rimjhim.
This was our dream company which helps makes other people's dream events a reality. We help make birthdays; weddings & anniversary parties spectacular. We help make corporate events something people talk about for years afterwards. We make baby showers a special treasured day for moms to be. We conjure people's special days into exceptional events.
It is just over a year since I left my highly paid secure job. If you are wondering how I am doing? All I can say is that I am loving it. We have organized two baby showers, one brand launch, one engagement, three birthdays, one corporate gala dinner, one spiritual and meditation workshop, one themed dinner & dance, one live concert and one exhibition of paintings event. It's been a wonderful start and I am enjoying every minute of it. I love Sundays most as I know that the next day, I will get another full week to do what I really love doing. No more Monday blues for me!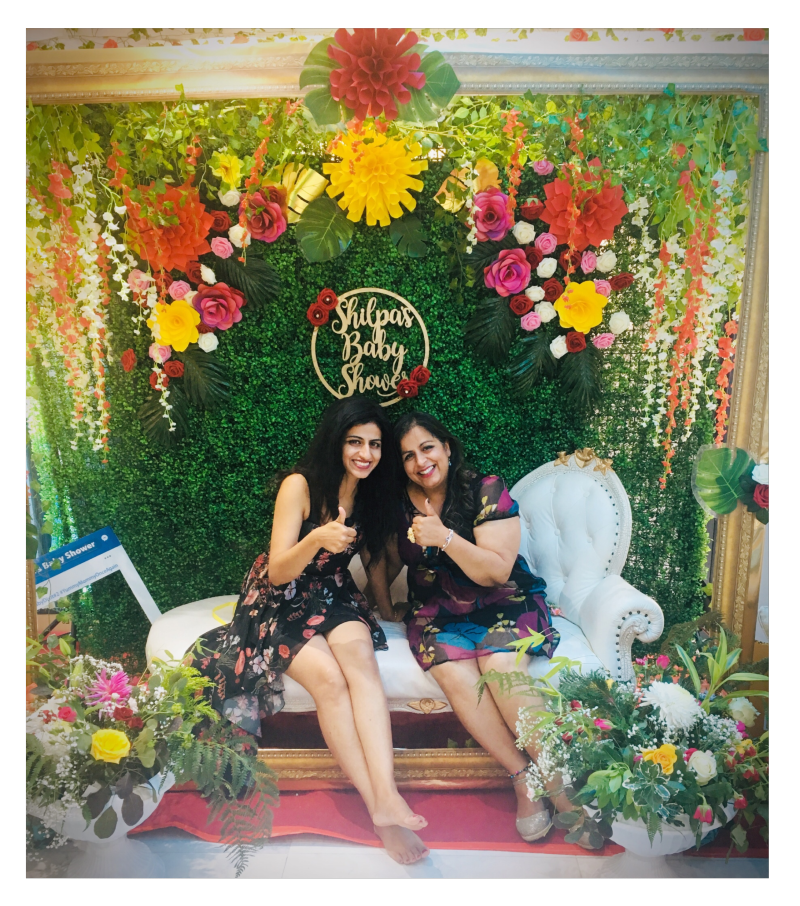 Don't misunderstand me though. The new life is not easy! I am now in an industry that has no entry barriers and I am really a nobody here. I cannot walk into a client's office or house and pitch with a huge portfolio of work. I am still a newbie and people don't necessarily want to risk their special day with a rookie. I am fortunate that every single person I have worked for has helped promote me and acted as a conduit for my next job.
But I do promise something that not a lot of others in this industry can offer. I provide unmatched professionalism because that's what I have been trained for in two decades of my previous career. This comes with a guarantee that all timelines will be met no matter what.
I guarantee that I will never under-deliver on what has been requested and everything will be clearly planned and flawlessly executed. I will make sure that my clients will feel constantly engaged and updated of progress to ensure they have complete peace of mind.
I offer that I will do whatever is humanly possible to have my clients completely bowled over with my service. Oh yes, I am also fortunate enough to have my mother's creative gene in me, as I also offer bespoke event styling and a wide range of creative ideas for people events to suit their needs and their budget.
Now that I am following my passion, working just as hard and achieving great results, I hope people get inspired that following your dreams is possible at any age and any stage of your career. Go for it.