"Let us be courageous and build our future security through a commitment of support to our younger generations for the greater good of us all."
That was the message from Nitin Palan, Founder and Director of Golden Tours Foundation speaking in front of over 200 invited guests at London's famous Sheraton Skyline Hotel near Heathrow.
The special event was held in an effort to spread awareness all the great work done in our local communities, especially some of the projects led by people from the Hindu community that rarely get mentioned, outlined Mr Palan.
"There is so much amazing work happening in our communities. It is imperative we acknowledge these people and help inspire others to do more within their communities," outlined Mr Palan.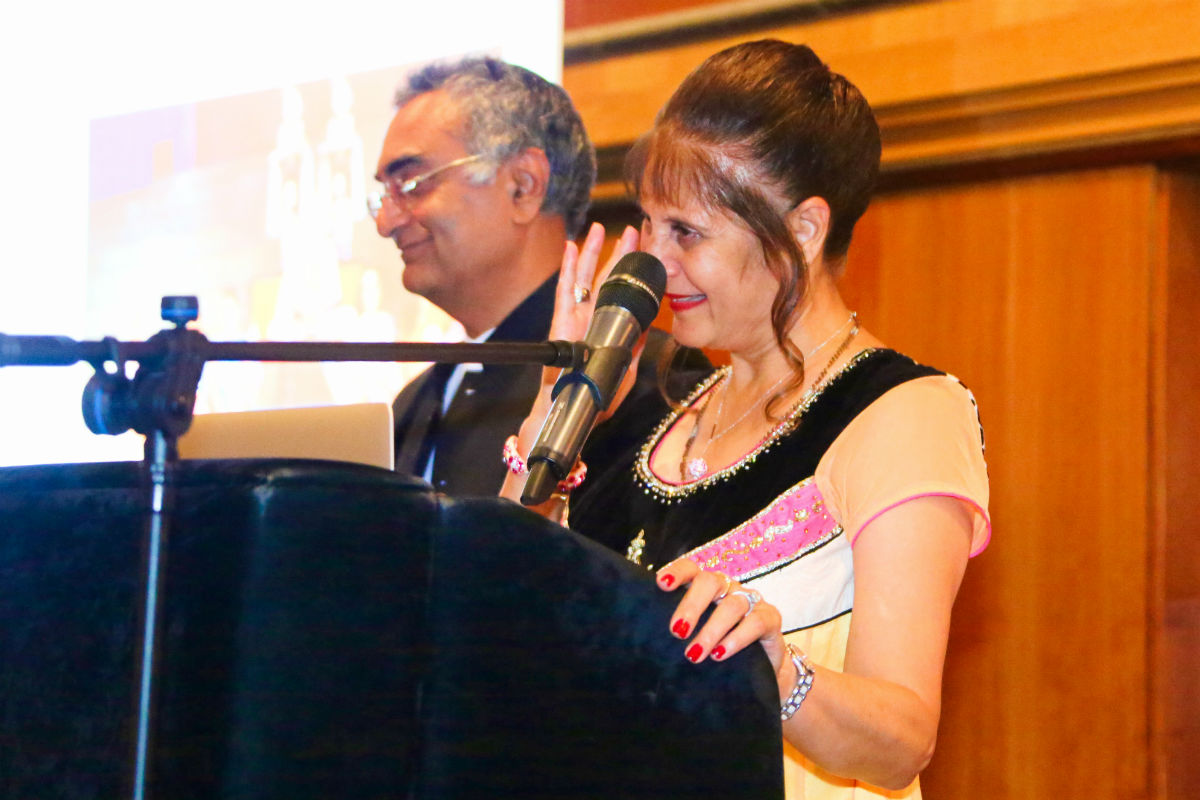 Mr Palan who founded the highly successful Golden Tours company in the heart of London's tourist industry, has set up a Foundation to support individuals and groups who are trying to make a difference to their local communities.
The company's charitable arm, the Golden Tours Foundation was established in 2013 to offer life-changing opportunities for people to help fulfill their aspirational goals. Since its inception it has supported numerous projects and offered over a £1 million in financial assistance. For his efforts in philanthropy, education and interfaith work, Mr Palan was awarded the MBE in 2017.
Some of the projects the Foundation works with were present at the event. Shaunaka Rishi Das of the Oxford Centre for Hindu Studies (OCHS) did a short presentation on the role of Hindu dharma and the valuable role it is playing in research and education of Hinduism worldwide.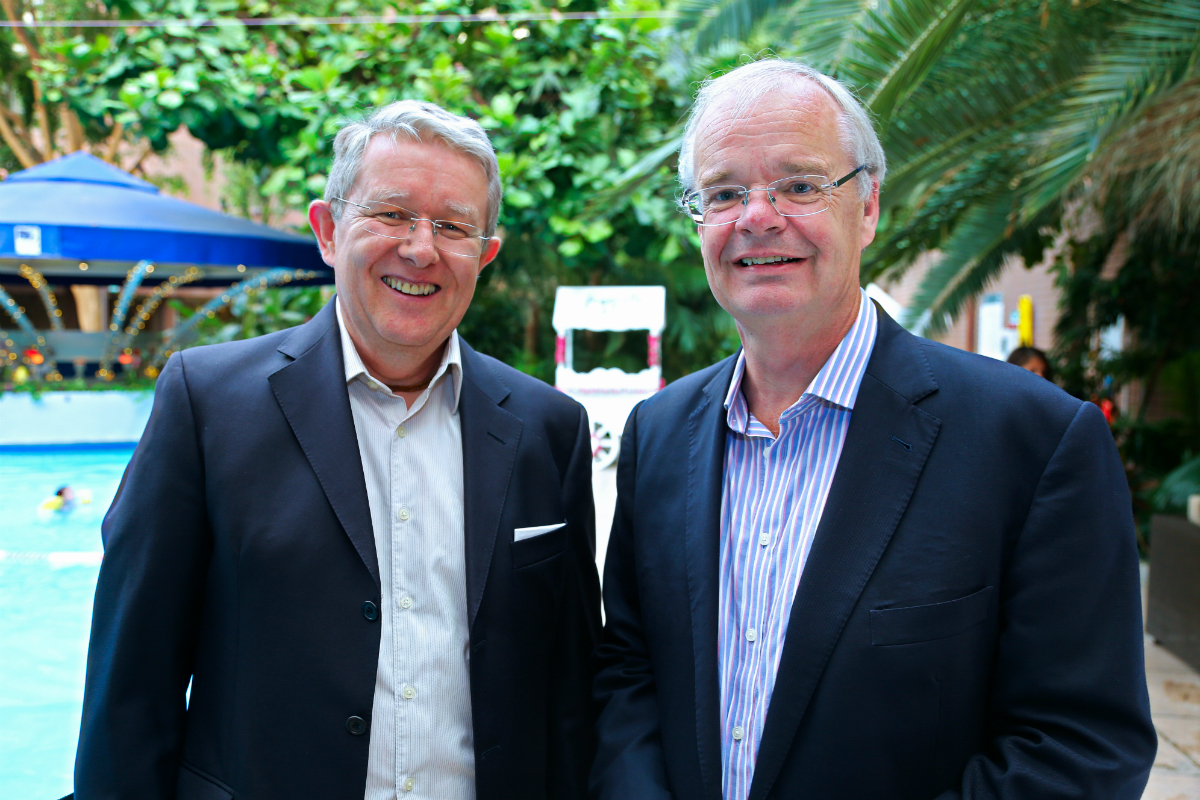 Bishop Richard Atkinson, Co-Chairman of the Inter Faith Network added his support and spoke about the strong partnership of working with Nitin Palan and their trip to India visiting iconic places of worship… and meeting the Dalai Lama.
The evening's presentation was compered by Mr Palan's son Mikesh and daughter Millie. Mikesh is the current Managing Director of Golden Tours and Millie who is works outside of the family business on her own specialist projects.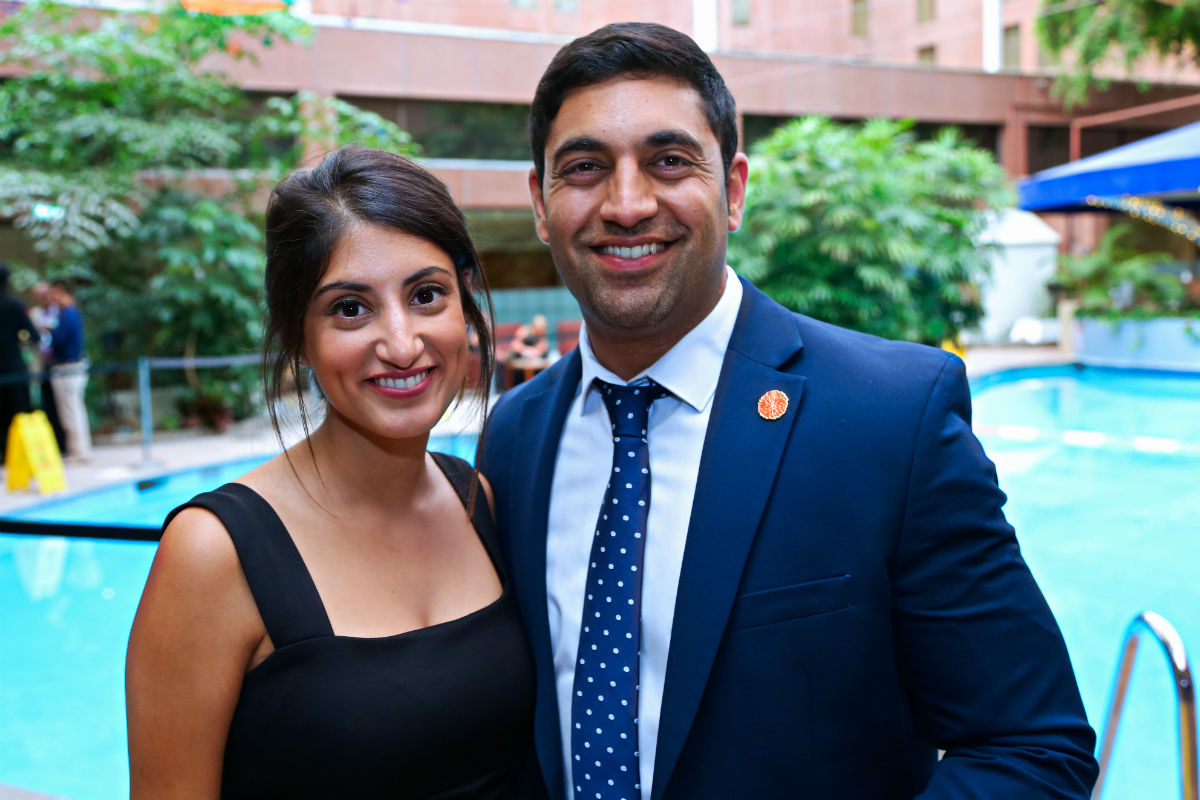 The evening's finale was with the Golden couple Nitin and Kamu Palan. Mrs Palan told a highly moving story of underprivileged girls in India who need our support with education and opportunities to get them out of the miseries of poverty. She explained that how much the lives of the girls can be improved with a little love and support.
"There is so much to do and we can all play a role in eradicating poverty," she urged everyone.
The Palan family is supporting hundreds of young children numerous schools in India in places like Ukai and Randesan in Western India as well as the farming community in Gondal.
As an avid devotee of the BAPS Swaminarayan movement, Mr Palan thanked his guru, Pramukh Swami Maharaj who was the fifth spiritual successor of the Swaminarayan movement who passed away in 2016.
So how can all help? There are many important projects that need our attention including the organ donation campaign as ethnic donations are falling far below the national average. There are also opportunities to sponsor children in India to be educated.
We need to do more in public life and be proactively involved in working with public institutions to help aid future policies. Mr Palan urged people to leave a lasting and positive legacy for our young people.